What is Go4WoT?
The Go4WoT Cup Series is one of the most prestigious competitions in ESL, as it has always been the place where normal players became legends. This cup series is for teams that are looking for a challenge and that are looking to reach the highest level of skill by playing against others.

The tournament runs with 100€ as weekly prize purse, where winner takes it all. Every participant team is also getting points and at the end of the month, 8 teams with most gathered points qualify for the Go4WoT monthly finals where they fight for a total of 500€.


Details about the Monthly Finals
The monthly final will take place after the end of the last Go4WoT Cup from the month, in the first week of the next month. The top eight teams who have accumulated the most points in that month will be invited to the monthly final, where they play for a total prize money of
500 EUR
!
History
The Go4WoT Series was started in
August 2011
. The first cup was played in the 7on7 format which is now a world-wide eSports format for World of Tanks! Over 60 teams accepted the challenge in the first cup but only one managed to win the
250€
prize money! Have a look at the
Go4WoT Series Hall of Fame
to see the best all-time 7on7 teams that participated in our respected series!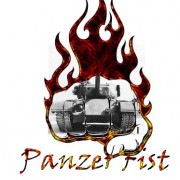 Panzer Fist
was the first team that won in the Go4WoT Series! They managed to get into the finals after beating one of the best polish teams, Evil Panda Squad. After such an important victory, it almost felt like nothing stood against them and the
250€
prize money, their opponents being outplayed round by round and in the end match finished with the score of 2-1 after three amazing battles! Even though the players that played in the cup are not not anymore part of this team, they remain in our history as the first team that won the first Go4WoT Cup!
You can see all the history of the Go4WoT Series in our monthly rankings below: