Silver Series - Season 2 2016/2017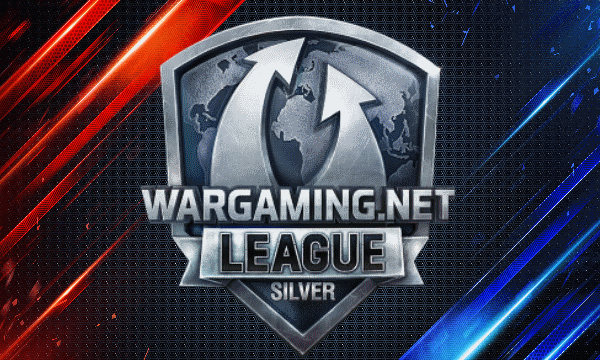 The next season of the Gold Series is almost here, and with it comes another dose of Silver as well! We've listened to your feedback and changed some key points from the previous season. The best team in the league is now directly promoted, the league is longer, and we have a separate qualifying tournament. Read below for more information!
What is the Silver Series?
The WGL Silver Series is a league that feeds directly into the professional competition for World of Tanks, the Gold Series.
Teams receive special accounts, with all tanks and crew skills unlocked, and can use them to test and play to their heart's desire! With one to three matches per week, there are plenty of oppportunities for training and team development!
Silver Series Schedule, Format and Rules
Start date: January 17th 2017
End date: April 6th 2017 (12 weeks)
Weekly matchdays: Tuesday, Wednesday, Thursday at 20:00 CET
Match format: best-of-9, attack/defense, pre-defined maps
Progression: 1st place promoted directly to the WGL Gold Series, 2nd to 5th progress to the Qualifier Finals (with 2 Gold Series teams).
The Silver Series is the only way to qualify to the Gold Series. There will be no Wildcard tournament this season.
Qualifying to the Silver Series
We will be holding 4 Qualifier tournaments throughout the season. The top 4 teams in each qualifier will be promoted to the Silver Series in the following week. The Qualifier will be held every three weeks, starting after the first week.
Tournament information
Top 4 teams promoted
Teams demoted from Silver Series on the previous week cannot participate
Best-of-3, attack/defense, pre-defined maps
Changes from Season 1
Teams in Silver Series are not locked. A team will receive 12 tournament accounts and must manage them internally. If you wish to change the gameaccount to another ESL player, you must open a ticket.
Only 2 players can be changed per season.
If a player misuses a tournament account, it will be deactivated. The team cannot request an additional account for another player
These rules are aimed at making the process of adding/removing players easier. It will also give more responsability to teams and team captains regarding account management.
Follow us & spread the word
---
Your


Admin Team


Information:
info write comment not allowed