Community Teams!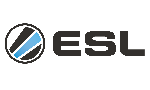 Do you want to take part in tournaments but can never get enough teammates online? Or perhaps you've never played in ESL and want someone to guide you? We've got you covered!
Community teams are designed to get everyone to play in our tournaments. New players can join the teams at any time, on their own or in a group! We'll make sure the community teams are always signed up to your cups, so we'll save you the hassle of doing it yourself.
How to join
The process is very simple! All you have to do is follow one of the links below and click "Send":
We're starting off with 4 teams, and depending on the sucess we can double or triple the amount!
How to play
Once again, it's easy. After joining one of the teams, all you have to do is wait for the tournament to start. After starting WoT with ESL Anticheat you just have to join the Special Battle, select your tank and play!
Here is the schedule for the tournaments:
Here are a few extra things to keep in mind:
Make sure you add your gameaccount
Make sure you install and configure ESL Anticheat
As with any other team, you have to follow the rules! Make sure you read them carefully.
We hope this will help everyone participate in our tournaments. Whether you've got a small group or want to win some prizes as a solo player, the Community Teams are a great way to get started.
Follow us & spread the word
Tweets by @ESLWoT
Your

Admin Team


Information:
info write comment not allowed