New ESL WoT Regions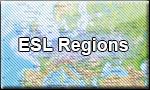 A new important change is going to be instated starting 1st of March that affects all national sections. In order to reach a higher potential than they did so far as an individual country, several countries will be merged into regions.
Along with the new regions, we will also have significantly increased gold prizes and a few new rules in regards to the tier level, that will help players get more gold as soon as the number of participants increases.
The Regions
Until now, we had over 15 national sections that were creating weekly gold competitions on ESL Play. Thanks to the merge, we have reduced the number of sections to 8.
We have tried to merge countries into regions that can be advantageous for them, so that they can increase their player base easily and much faster than before. Of course, we will keep a couple of countries as individuals for some more time, due to their high potential.
Here's how the new regions look like:
(Click the picture to enlarge!)
We have also taken in account the spoken language and we will always provide translations to the pages and rule-books in the regions that require it. See below what will be the main language for each region:


Western Europe - French

Ibérica - Spanish

Northern Europe - English

South East Europe - English

Adria - Serbian/Croatian

CZSK - Czech/Slovak

Poland - Polish

Germany - Deutsch
New Gold Prizes
Starting
1st of March
, we will also increase the gold prizes for each tier level, but also a couple of rules, which will benefit both ours and players goals.
Tier 0 - minimum 4 7on7 teams - a total of 39.375 - 125% increase

Tier 1 - between 8-15 7on7 teams - a total of 60.375 - 130% increase

Tier 2 - between 16-23 7on7 teams - a total of 110.250 - 121% increase

Tier 3 - between 24-31 7on7 teams - a total of 168.000 - 73% increase

Tier 4 - between 32-47 7on7 teams - a total of 228.375 - 55% increase

Tier 5 - between 48-63 7on7 teams - a total of 399.000 - 90% increase

Tier 6 - between 64-127 7on7 teams - a total of 577.500 - 100% increase

Changes to the current tier level system:
The requirements for tier levels have been changed from "over X teams required for tier Y" to "X teams required for tier Y".

The tier level system is now based on the numbers that a 7on7 cup has before it starts, instead of only updating in the next week.

We now have a special tier level gold distribution for Leagues, separated from the normal tier level system.
Got questions? See their answer!
We've got a few answers ready for some general questions that you might have.
Q: Will we still have competitions only for a specific country?
A:
Unfortunately, no. All competitions will be region based in order to provide a consistent, sensible and easily understandable system, both for new and long-time players.
Q: Are we going to have new specific competitions?
A:
As mentioned above, we are looking forward to create regional leagues and new tournaments for players to enjoy. These will be separated from the usual 7on7 cups and will provide more flexibility to the players, as has been requested.
Q: Will I have to speak English in tickets?
A:
Depending on the region you are part of, yes. We will have an admin squad from that region, so in case you need additional help or your English is not that good, an admin will always be there to help you.
Follow us & spread the word
Tweets by @ESLWoT
Your

Admin Team
FoaMeA
, Tuesday, 23/02/16 09:12


Information:
info write comment not allowed