Take your chance and play!
Be updated!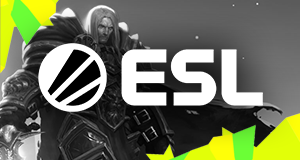 30/1/2020
With the release of Warcraft III: Reforged, the exciting new remake of the classic RTS game, ESL are delighted to announce a new weekly WC3 cup similar to the recently created ESL Open Cups for Starcr...
ESL Play App
AnyKey Pledge
Video games and esports should be welcoming and inclusive to all. We invite you to join us in creating a gaming ecosystem that includes all, no matter their shape, size, color, gender, background, disability, or beliefs.
Take the pledge!