Warcraft Global
Winners of MooCup Finals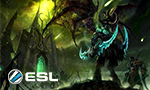 We are happy to announce that series of MooCups random races is successfully finished also we are giving you two interviews in this news. One with the winner of the Cup - Sonik and one with Marsimoo - the sponsor.
---
As you already know last Monday was the final of
Random Race + Random Hero MooCup
. The cup itself had many interesting games because players didn't know what hero they will get and what race should they be forced to play with. Additionally, the luck factor was one of the most decisive ones followed by the skill of the players itself. In some games we had race and hero disadvantage where the player had to play with his less played race and with a hero who is not very sustainable with the race itself.
The games were very interesting. For example, double lich in

Rudan's game vs

LexBg, PitLord and Alchemist vs Rexxar and Crypt Lord in

Sonik vs

Champagnepapy etc. You can check all the replays on our site.
In this extraordinary WC3 series we had BO5 final between

Sonik and

Lucifer which ended after all 5 games in favor of Sonik winning beating his opponent in a comeback from 2:2 to 3:2.
Today with us is
Ilya Malish
- streamer and WC3 player from Ukraine - well known by his alias Sonik
* * *

Vanilla: Hello Sonik, how are you?



Sonik: Hello. I had sex yesterday, that's why everything is okay.



Vanilla: Nice, so here we are with some questions about you and about the last cup you won here on ESL. First round vs ChampAgnepapy was pretty close, both games ended without Gold Mines so it was nedostotok zolota for you and him, yet you managed to win the game can you tell us how it felt to play on the edge in the very first round of this cup...



Sonik: My opponent (ChampAgnepapy) made me warmed up before the games with LexBg, and through these games, I was on the edge of losing but I managed to win him.



Vanilla: Next two matches were pretty ok, except for one against LexBg where you lost UD mirror on Terenas Stand. Your Drow Ranger was nuked out twice, but you managed to win the 3rd game and secure your place into finals against Lucifer.



Sonik: LexBg made me sweat but after taking a cold shower I managed to win him and got the place in the finals.



Vanilla: How was it playing vs Lucifer? He is also progamer so you probably played with him in the past. So what was your experience with Lucifer and how does it feel to beat one of the top tier players in the world?



Sonik: We know each other in real life, we shouldn't forget that the tournament was random races and heroes, but even this match up, to win him 3-2, it was better than yesterday sex.



Vanilla: Interesting... So I have few more questions about your past. Back in 2010 you was a team Captain of team Ukraine on ENC can you tell us something about those days?



Sonik: I was able to get shturval (steering wheel) under my control in 2010 out of Ukrainian orgs that allowed me making a team without interference of anybody, there were 64 teams and I selected such players as Bly
, Kas
, Magestic
and also manager Will. When we got a chance to go to Germany, we had met a great number of questions regarding getting foreign passports, but it's another story. There were 4 teams (

Denmark,

Germany,

Russia, and

Ukraine) in Koln in ENC 2010 and we got the first place. The most epic situation we had in the Hotel, there was a price list (for damages) with some positions as: to ease oneself in the shower – 25 euro, to scatter socks in disorder in the room – 10 euro.



Vanilla: OK. What about Kas and Bly they both switched to Starcraft II and you stayed loyal to WC3. Have you ever considered playing another game? (e.g. Starcraft II) Why did you stay even tho everyone in the community hates you?



Sonik: When I played sc2, I played Protoss, I liked rushing with 2 barracks but there were no heroes which made me upset and I decided to go back to WC3. Bly is a very good and successful player but Kas is not successful as Bly, but anyway I wish them good luck and I hope that one day we will meet each other again in WC4.



Vanilla: So before we end this interview can you tell us something about your overall experience in WC3. Something about ESL and what could we improve or change in our system.



Sonik: I have experience in WC3 since I wore pampers. I wish to ESL more new sponsors and to improve the payment system. I think you should obtain the payment system experience from such web-site as goodgame.ru.



Vanilla Do you have favorite player/streamer/caster? Who is it and why?



Sonik: I like 4k.Creo, I was studying to play WC3 on his replays and never forget about his win vs Grubby on LAN tournament.



Vanilla: What happened during Golden Championship Qualifiers? Why did you lose? Do you think European players have any chance against China progamers?



Sonik: Played as noob, if I can't win these players, I don't see the reason to be in China. I wish good luck to all players such as Happy, Foggy, Hawk, Worker. I hope one of them will take top 3-4, at least two of them, it would be great for WC3 CIS community.



Vanilla: You and Foggy were on the same level not so long ago. What happened that Foggy is so strong right now?



Sonik: I got acquainted with Foggy in WCG2009, about 8 years ago, and I'm really happy that he's got stronger. As for me, I need to be more organized and purposeful and then everything will be in its own place. So, good luck to Foggy in Golden Championship.



Vanilla: Do you prepare and how do you get ready before cup/tournament games? Any warm-up games? How much time daily do you spend playing/streaming?



Sonik: Yes, I prepare for tournaments, 2 hours before the tournament I play some 2x2 games and some 1x1 games. I usually spend around 5-7 hours per day for games.



Vanilla: Why most of the community members hate you? What have you done to deserve opinion of flamer and being banned on Gera cup?



Sonik: I'm not longer banned on Gera cup, Gera banned me and after having a conversation he unbanned me. I just read and stick people to the rules. Recently, people call me a hell-raiser.



Vanilla: How did your gaming changed after ban from gera cup?



Sonik: I became very depressed; anyway everything that is done is done for the, so thanks for that experience.



Vanilla: I met you 6 months ago and you were always arguing about ping and host bots. Things changed recently and I don't see you making problems anymore. Did something happen? Did Sonik-rage calm down a bit?



Sonik: The Sonik's rage would never be calmed down inside of me, there are just new bots appeared and there is no reason to talk about the ping now.



Vanilla: You always want to stick to the rules but we are also a flamer. Is it why you have bad opinion in the community?



Sonik: I flame according to the rules I also consider that the referee should be impartial, so therefore the wc3 community will have the future.



Vanilla: Do you want to tell us about photos on your stream background?



Sonik: This story of my life, if you want to know about it, please ask me on my streams because it's impossible to tell it shortly.



Vanilla: What was the most reckless thing you did? Any burns/fights/bruises?



Sonik: All I did in my life I did it quite realized and there were no reckless actions.



Vanilla: How much do you earn from your stream? Is streaming all you do for a living?



Sonik: Sometimes it can be from 15,000 to 45,000 thousand rubbles with prize pools of the tournaments, of course. I accurately see the line between real life and virtual. So I'm a psychologist and it also helps me earn additionally. Sometimes I can get extra money as a worker on the construction projects.



Vanilla: You are so into WC3 and things related. Do you have any other hobbies/things you enjoy? How does your everyday life look like?



Sonik: Yes, I like dancing and boxing as a hobby and reading Ukrainian laws. I also stream dancing and sports events through youtube.



Vanilla: Do you play any other games? What are those?



Sonik: Nope.



Vanilla: Thank you Sonik it was a pleasure talking with you. Would you like to tell us something about your future plans for your stream and wc3? Do you have any message to your fans out there?



Sonik: What I can say? WC3 is not only the game, it is the story of life, I hope it won't be finished and we will see a new era of WC4 together.
---
Interview with

Marsimoo, sponsor of MooCup

Arienne
: Did you like the "Moo Series"? Did everything work out the way you planned? Would you call it a success? Would you do anything differently?

Marsimoo
: Well, the execution of MooCupSeries has worked very well. There were no long waiting times for players, and both the w3a admin team as well as the ESL team did very well to ensure a smooth run. In this regard, the series was quite a success. What I consider less successful was the number of players. I think it's a shame that the number of participants of ESL and MooCups does not increase. Although the whole Series had a total price pool of 150 €, the maximum number of players was 32.

Arienne
: Could you evaluate your cooperation with ESL and give us feeback on it? (What did you (not) like about it?)

Marsimoo
: As I already described in 1. I find the co-operation very good, and am very grateful for the good atmosphere and for the willingness to help. Sometimes, a person says something thoughtless. But in the most cases, it is dealt with professionally. What I think could be improved is advertising for the cups. I know that a lot is already being done, but I think you could get more people interested in playing the Cups. It can perhaps be done by getting people with the knowledge and skills in the matter to invent new advertising concepts!

Arienne
: Could we (ESL) do something differently? Could we improve something? (site, ESL in general, bots, admin team)

Leon
: I have already partially answered that in 2. As a next thing to the advertising problem, I think one should consider how to get sponsors. I'm not talking about individuals, but internet sites like small companies etc. because there are quite a lot of different streams that broadcast such Cups which could possibly advertise for these sponsors. I've already considered this option for MooCup, which is financed by the donations on my stream. But I lack the contacts and time to get in touch with the sponsors. A bigger price pool increases the attention which the cup gets. ESL is a well-known platform which can be put to a good use!

Arienne
: What are your plans for the future? Will you continue the Moocup?

Marsimoo
: My plan is to continue my stream. As long as the community supports the Cup and the stream, I will continue with it. However, I am someone who only supports such projects which grow and when I notice that the interest in WC3 tournaments is dropping, I might consider stepping down a bit. At the moment, unfortunately, it does not grow, but the popularity with the audience is strong and it motivates me to continue. Since I work as a freelance at the moment, I can manage the streaming quite well, but if I get a full-time job, things can change quickly.There are so many great people in the community who help to push everything forward and I hope it remains that way and will be even better!
---
Stay tuned, more cups are yet to come, and remember, show your skills.
Your ESL

Admin Team


Information:
info write comment not allowed