Unreal Tournament Europe
Spring League 2017 Results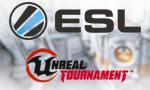 Another quarter year passed and the Spring is almost over. UT itself made great progress and so did the Community. Soon enough we'll give you of course another chance to prove your skill with a whole new Cup Series.
Spring Season Results
Over the weeks of this pretty and rainy Spring, the 1on1 League was played. As we can proudly say, we were able to experience incredible matches with awesome action.
The proud winner of the Spring League earned an exclusive Spring Award, ESL Shop 10€ Discount and 100€ worth of gaming equipment of choice.
The top 3 are as follows:
Unreal Tournament Pre-Alpha Spring League 2017 Europe
Info & support
If you have any queries or questions, please don't hesitate to contact us via Support Ticket or join our Discord.
Pickup games
If you're looking to get involved in some of the action leading up to the cups, why not check out
UnrealPUGs
Discord for even more Unreal action!
Vote for more ladders in forum thread.
Your

Admin Team

No comments yet.

Information:
info write comment not allowed