Unreal Tournament Europe
UT Duel Changes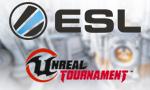 New build hype! It includes many great changes but we are looking at duel, TDM and matchmaking changes. We can remove some mutators, which is great, and we can now create custom games like before, by manually starting a game!
New Build
New Unreal Tournament Pre-Alpha Build includes changes which are mostly based on the community feedback, some experimental but most of them already well tested.
Now we no longer need mutators "No Spawn Protection" and "No Superpowerups". They were immediately removed from the ruleset.
Check out the video:
Info & support
If you have any queries or questions, please don't hesitate to contact us via Support Ticket or join our Discord.
Pickup games
If you're looking to get involved in some of the action leading up to the cups, why not check out
UnrealPUGs
Discord for even more Unreal action!
Vote for more ladders in forum thread.
Your

Admin Team

No comments yet.

Information:
info write comment not allowed