TrackMania Global
SNC2017 - Fifth mappack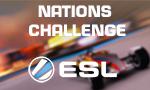 Lets gather up again! Groups, maps are ready!
Current team captains

France - Captain:

link

Germany - Captains:

Harni and

araQVtec (dirt)


Sweden - Captain:

Razer

Denmark - Captain:

Arpe
CZ/SK - Captain:

Jurato

Hungary - Captain:

spetyka


North America - Captain:

Rexine

Netherlands - Captain:

Spam

South Africa - Captain:

TX3 Ulti


South America - Captain:

k9x00


Oceania - Captain:

Mudda
Group A
Group B
Mappack #1
The first mappack is here already! Here they are:

Tech:
ESL - Sokereita by Clearvision

Speed:
ESL - Make fullspeed great again! by Hunter

Dirt:
ESL - Frostburn by Snowman
Download the SNC2017 Mappack #1 here!
Mappack #2

Tech:
ESL - Lionhearted by Buzy

Speed:
ESL - Abduction by Rex-racer

Dirt:
ESL - LBJ by Dulf
Download the SNC2017 Mappack #2 here!
Mappack #3

Tech:
ESL - Baba Yetu by Cousin & nevermind

Speed:
ESL - Onenta by Aspher

Dirt:
ESL - Shelter ! by Mwett & Deejay
Download the SNC2017 Mappack #3 here!
Mappack #4

Tech:
ESL - Meet-Up by Teaumma

Speed:
ESL - Psymean by link

Dirt:
ESL - Notorious ! by Deejay
Download the SNC2017 Mappack #4 here!
Mappack #5

Tech:
ESL - Bloodline by Wally & Kappa

Speed:
ESL - Radiant by Amin22

Dirt:
ESL - The Butterfly Effect by Full Fart Bakat
Download the SNC2017 Mappack #5 here!
Next steps
Please start building your team! Important:
no honorary or inactive members are allowed
.
For those who have no team created yet, create it with .TM2S tag (at rename, ignore the teamname is already used-warning and press send again). Names are locked where it was corrected or old used. Also flags were corrected where it was necessary (no texts or other customisations are allowed).
Build your team until 27th May, 23:59 CEST, when the teamlock will be set and no further modifications will be permitted.
The grousptage will be complete after another closed application, which is pending at the moment. The first mappack is coming in one week. More info in another news!
What will change this time?
We saved the new rules from last years. It means we don't use ranking point reduction but we apply Wildcards instead for different rulebreaks.
Requirements and Conditions
There are some special rules and conditions, as well as restrictions, for you as a team in order to be accepted as an official national team and to be able to participate in the Nations Challenge.

If you have an existing account for Nations Challenge,
you must keep it
.

That means that you have to add/remove members to build your roster.

The team accounts will be checked before you are allowed to start building your team
Conditions are the following ones:
Name
» Country .TM2S If you have an existing account for Nations Challenge, you must keep it
Teamsize
» 5 to 20 players
Team Conditions
» All players must be citizens of the country they're playing for*
» Not more than 50% from a single ESL team**
* If a player can prove his nationality, he can play from outside of his country
** Also valid for the past 6 Months of clan history (even outside ESL). Exceptions can be made for smaller countries
Admin staff reserves the right to accept or to reject a team, if the team does not follow the conditions mentioned above.
We are waiting for Team Captains
As for every Nations Challenge here in ESL, a person from each participating nation should take the responsibility and be the captain of his national team.
Do you want to become the Team Captain of your Country?
You have to contact us by creating a support ticket. Before you do that, please read how your application should look like:
Title: Team Captain application *NAME OF COUNTRY*


Your name
Your age
Some information about yourself
What are your qualifications for the job of the team manager?
Why, of all people, should you be the one becoming team manager? Why do you think you are the right person for this job?
A list of players who are already ready to play for your country


Requirements for Team Captains

At least 18 years old

Clean ESL history

No flamer, no penalty points for offense(s)
Please note that all players, including the team captain, have to be residents of the country/region they would like to represent and in addition they have to have valid citizenship which the ESL reserves to approve by requesting personal ID card copies at any time, if needed inasmuch as fiddle might be in prospect.
Regions
In case your nation isnt big enough to show up enough players for this tournament, you can contact us with your idea about how you and another captain would join as a region (like Baltics, Alpen, Benelux, etc). You can just write a normal captain application in your ticket, where you can refer to the other captain/country.
These regions will be decided separately based on the facts and you all will be notified about it.
Prizes
The three winning teams will receive a special ESL award, with some Premium prizes for their success:
ESL Premium & Awards
| | |
| --- | --- |
| 1st | 4x3 Months ESL Premium |
| 2nd | 4x2 Months ESL Premium |
| 3rd | 4x1 Months ESL Premium |
Maps Wanted
As usual, we will use the actual CPS maps as tech maps, however, we will need fullspeed and dirt tracks for the Stadium Nations Challenge.
The map request can be read in the other
news
here.
Schedule

Rules completed: soon™, after knowing all participants
Registration deadline: 14th May
Group draft: 21st May
Additional registrations (depending on empty slots and groups): 21th May
Maps and final league structure: latest 22nd May
Matches generated: latest 22nd May
Team lock: 27th May 23:59 CEST
First playday: 28th May 18:00 CEST
Playoffs: ???

Stay informed!
Your

Admin Team
Rasque
, Monday, 19/06/17 15:15


Information:
info write comment not allowed