TrackMania Global
Canyon: Endurance maprequest!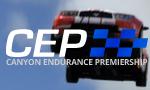 Time for the next Canyon premiership! You can start forming teams of 3-4 players, but we'll try to find maps first. So get your editor ready and start building those endurance maps!
Map requirements
Mapname: "ESL - Name"

Add the spaces around the "-"
Start your mapname with a capital
Team- and playernames (exact or similar) are not allowed in the mapname
No special signs are allowed in the name

General requirements

Maplength: 50-70 seconds (flying lap)
Validation: 3 laps
GPS, intros and outros are forbidden
Give the map a delicate and nice outlook

Blockusage

Use a range of blocks, avoid only using platform and GP-blocks!
Embedded blocks are allowed (preferably not as scenery)
Checkpoints should be placed (around) every 10 seconds
Placing checkpoints backwards is forbidden
Blockmixing is allowed, if it does not produce graphical glitches or driving bugs
Add a podium to your map!
The scenery is up to you (make sure it doesn't produce lags, lighting problems or graphical bugs!)
Avoid blinding tunnelexits and too dark sections!

Sign usage

Use of the ESL signs is mandatory!
Follow the guidelines in the announcement
Make sure you have all signs work properly (check the dynamic signs!)

Map availability

The map has not been used in any competition before
The map is only known by yourself
The map is not uploaded anywhere
Send the maps, together with a replay, to the following mailaddress:


tm.maps.canyon@staff.eslgaming.com
In order for us to be able to find all of your maps in our mailbox, we urge you to use "Maps - CEP3 - *your nickname*" as style for your mailsubject.
The deadline for map submitting: Sunday, 12th of March!
Stay informed!
Your

Admin Team
TheM
, Friday, 03/02/17 09:31


Information:
info write comment not allowed