CPS16: Announcement and maprequest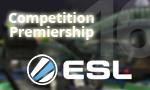 It is already the sixteenth season, and time for some news regarding the upcoming stuff! We are preparing this time with some bigger changes to the whole structure of the Competition Premiership tournament, therefore it is recommended to read about it here. You can find all of the mentioned features below.
Competition Premiership - a new format
In the last times we were confident about the fact that the major part of competitive gaming joined and settled in Trackmania 2 Stadium, and on top of that, we can also already see new players and clans joining, thus the scene can even be considered growing.
Also, there were continuous changes, disbands and constant insecurity regarding the middle-upper area of the CPS structure, mostly regarding the 3rd and 2nd divisions, where either many teams have become stronger, or some had disappeared, and finally, other teams coming from lower divisions have improved to challenge the classic 2nd and 3rd league teams.
We always were trying to improve the CPS tournament, and already during the last season we knew what would have to be done and to be improved when a new season kicks off. We would like to present our new structure, which cuts the existing structure into two separate parts, and therefore gives even more pleasure to fight for the top and be one of the elite teams of the scene.
Premier and Open League
To give sense of being an elite team, we would like to open the gates for a bit more teams to fight for the glory. We understand that it could have been a stress being in the former first divisions and falling down into second, with losing motivation and possibly feeling bad when you face your fans on your social channels when you are reporting.
There also has to be some line between the elite and the developing teams, who would now be allowed to be the near the biggest teams, and at the same time feeling the excitement of belonging to their right place: to be elite or amateur level.
The new structure will cut the current format into two tiers. Instead of straight divisions, we will have a Premier League and an Open League tier.
Premier League is built up from some teams from former 1st and 2nd division (you can expect the usual public draft by our admins when it's time). Open League is built of all the other teams below.
Premier League will have groups, while Open League will have divisions. Difference: Premier League groups are not split by skill-level, while Open League divisions are.
Of course, the Premier League will not be as big as if we just joined former 1st and 2nd divisions, it still has to be defined by a reasonable amount.
Some reasons summed up:

there really was a bit of stress for teams who didn't manage to reach top4: now they will have a bit more relaxed group stage

extending the Premier League for some teams who are always close to being elite
Moving in and out of the Premier League
This change also determines a new border which lets teams go in and out of the elite area. Therefore the new relegational system will define the elite teams and the ones who are fighting for being the elite.
1st place of the Open League 1st division will be autopromoted to the Premier League. Last placed teams of groups A and B of the Premier League will match up: the winner of this match will face 2nd placed team of the Open League 1st division for a spot in the Premier League, while the loser will be autorelegated.
New playoffs format
The new structure will affect the playoffs system as well. For that, we will use the format explained below. This system keeps the idea of the previously used playoffs format, where the best teams could secure a spot in the semifinals.
Season 16
You can see the required conditions for teams and divisions here.

NOTE:
the number contains the full line-up, captains included. There are
no
non-playing positions.
The Divisions:

Premier League: at least 6 and maximum 14 players in your team
Open league 1st/former 3rd Division: at least 6 and maximum 16 players in your team
Open league 2nd/former 4th Division: at least 6 and maximum 18 players in your team
Open league 3rd-4th/former 5th-6th Divisions: at least 6 and maximum 22 players in your team
For now, all former 1st and 2nd division teams can count on a limit of 14 members. Teams who will be put into Open League will be allowed to extend their lineup to 16. More about this after registration ends.
The deadline for sign up is
Sunday, 22nd November 23:59 CET!
Start: 6th December

Adding players is possible until 5th December 23:59 CET
Sign up your team for Competition Premiership 16
Seedings
As mentioned last time: we will create matches for teams who would like to change division without automatic advancements before the groupstage. This has to be done
via ticket
before
20th November
.
Your request should contain information of the reasons of the request.

line-up changes

previous results (other leagues)

anything else

NOTE:
your request will not be decided and accepted automatically.
Team structure

You need to use your previous CPS team account for a successful registration.

To lock the teams we need separate team accounts for all kind of premiership leagues (.CPS, .SPS, .DPS etc.) so you can avoid locking a parent team of your organisation.

NOTE:
should you have used a .TM2 account from CPS12 on, you can use the new account for 16th season.
In case your team alraedy had .TM2 squad account, they have to take that for signing up
. Please don't create new teams for each season.
Guest drivers from CPS16 on
For the Premier League, we will restrict these teams to have a maximum of
one
guest driver.

Guest definition: coming from a team who doesn't have enough players to participate (<6). All cases can be investigated, to be sure you won't disrespect this rule, submit a support ticket.

Guest drivers are not allowed to play the 1on1 submatch

Guest drivers are not allowed to play more than 2 submatches
In Open League you can welcome more guests but their number shouldn't be higher than your original roster.
Schedule

Registration deadline: 22nd November
Divisions, 1st mappack & Full rulebook: 29th November
Additional registrations (depending on empty slots and groups): 29th November
Matches generated: 29th November
Team lock: 5th December 23:59 CET
First playday: 6th December 20:00 CET
Groupstage: from 6th December 20:00 CET till 24th January 2016, 20:00 CET (8 weeks with a usual holiday period)
Playoffs: 31st January-14th February (Quarter, Semi, Grand Final)

Maps wanted
We are now waiting for your map submissions! Restrictions, as usual, below.

We only accept maps which were sent to our mailbox.

We are not giving feedback before it is needed.

We are giving feedback if we think your map would be good, but needs a change.

Please pay attention to the dynamic signs! Lack of correct signs will decrease the points we rate your track!

There is no overuse of titlepack. There is only an inconsistency in the overall feeling of your map!

Empty your 'Items' folder in order to avoid unnecessary server loads caused by blocks which are already available in the title pack!
name: ESL - 'name'
Use what you want for "name", as long as it isn't a team or playername (and not similar either!)
no special signs in the name
length: 50-65 seconds
use of the ESL Signs (the latest titlepack update has all signs built in!)
Feel free to use the ESL Competition Title Pack
Placing checkpoints backwards is forbidden (only in special cases)
Blockmixing is allowed, if it does not produce graphical glitches or driving bugs
use any mood you want, but watch out for shadows and dark paths
GPS, intros and outros are forbidden
give it a delicate and nice outlook
the scenery is up to you (make sure it doesn't produce lags, lighting problems or graphical bugs!)
the tracks were not used OR SENT in any competition before
the tracks are only known by yourself
Send your built maps to

[email protected]
Please add CPS as subject to your e-mail!
Deadline: 20th November
Map testing *update*
The application time is over, and the additional maptesters will be: Nevermind, LoCoBuDDha, Ruva and Skadi! Thanks for your time and work in advance!
For the first time, we will let the most valuable maps to be tested by some of you, in order to pick the best maps for the competition. If you are interested in this, let us know by a
ticket
.
Competition titlepack - v0.2 is out
Just a few days ago, the v0.2 version of the Competition Titlepack was released. You can already use its features for your planned submissions! We encourage you to
check it out
.
Stay informed!
Your

Admin Team
Rasque
, Thursday, 05/11/15 19:33


Information:
info write comment not allowed