CPS15: Playoffs time *updated*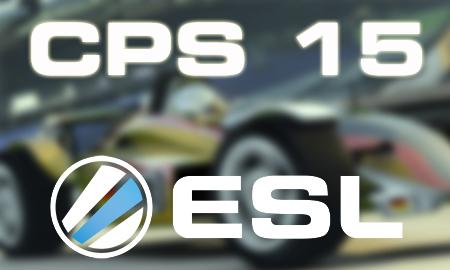 It is again time for a nice playoffs after a quite exceptional season!
End of groupstage phase
The last playday is over for almost all teams now and the final results are ready for being taken into account when it comes to the playoffs.
This season we didn't see
Team Acer
but we had some good challengers for the defending champions

Team Dignitas.TM2S
. Before the season there were changes within teams and lineups which made it quite interesting to guess how the playoffs would look like. The team always close to the podium
BX3.TP-Link
didn't make it this time, moreover, their leader,
3922539
recently announced his retirement from the game.
Besides them, one could predict numerous teams as a challenger of

Team Dignitas.TM2S
, as many of them were filled with various players from the scene, either from Team Acer, or other ones. In the end, formerly Penta, now

Planetkey-Dynamics
managed to reach the second spot in the groupstage phase, so they directly advance to the semifinals!
In the last years

Easy.eSports
fought unbrokenly to the top from the 4th division, and this is their time: after being close to grand finals in other leagues, now it's their time to show who can be the new force on the podium of the Competition Premiership series.
The fate of another similar team,

MnM Gaming
, formerly Funteam!, is another successful story of a team of motivation, team spirit and determination. For the first time they are part of the playoffs here in ESL CPS.
So how are teams placed into CPS16?
We are currently discussing about how we will improve Competition Premiership series in the future, and this will concern the method of groupstage, relegation and playoffs, mainly the whole concept. With time, we will tell you more about it.
For now, we can though state, that the teams winning a slot in a higher division are:
Overwhelming
into first division

MnM Gaming Academy
into second division

Insects
into third division

Oz - TrackMania #1
into fourth division

indicate.
into fifth division
Congratulations!
Playoffs
could not load match with id #31612814
could not load match with id #31612817
could not load match with id #31612818
Schedule *updated*
As it is the spring (summer) season edition of CPS, the playoffs is scheduled for a shorter time: 18-26th July.
Should this be not too comfortable for you, please try to agree on any dates within the next two weeks in order to finish the season in time.
*update*
Due to current discussions, only the quarterfinal match has been settled, which will happen on 19th July at 21:00 CEST.
Rules for Playoffs
As usual, we keep the previous rules for playoffs!
In case your match in Playoffs ends with a result of
3:3
, a decider map has to be played in 5on5. The
decider map
is always the 1on1/2on2 map.
In
Playoffs, tennis mode
is wished to be used on
every submatch
. This rule applies for the decider as well.
Map distribution *updated*
Grand final will use the third mappack as a result of discussions.

We still have those three maps which we would like to use in the future. All those mappers will be mailed about it. Shouldn't you get that mail within one week, you are free to release your track.
| Playday | 1on1&2on2 | 3on3 | 5on5 |
| --- | --- | --- | --- |
| Q: 19th July 21.00 CEST | ESL - The Real Mushroom | ESL - LeRisque | ESL - Lisaria |
| S: 21th July 20.00 CEST | ESL - Lisaria | ESL - The Real Mushroom | ESL - LeRisque |
| GF: 26th July 20.00 CEST | ESL - LeRisque | ESL - Lisaria | ESL - The Real Mushroom |
Good luck and have fun for all contestants!
Stay informed!
Your

Admin Team
Rasque
, Monday, 13/07/15 04:01


Information:
info write comment not allowed