Section closed!
The game is no longer available on ESL Play. If you want to play the game on ESL Play, please create a topic in the
General forum
.
Get more with Premium
Join the ESL Staff today!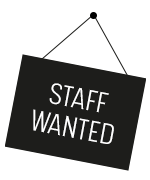 Support your community whilst earning incredible perks.
ESL Shop Discount
ESL Event Guest-list
ESL Job opportunities
Staff Bonus Rewards
and so much more!
Join the Staff!
(or pursue a career in esports)
Highlighted competitions
Check out the different portals for more details:
VR CL Unspoken EU
- Every SAT at 20:30 CET
Play through ESL Play App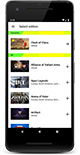 Play on the world's largest competitive gaming platform directly from your mobile device with the
ESL Play App
. Sign up for cups, get information about your matches and report your results! Don't hesitate to share your feedback with us.
Download the ESL Play App