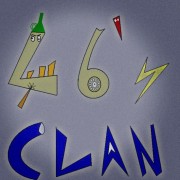 back
Türk Ceza Kanunu'nun "46". maddesi der ki;

"Fiili işlediği sırada şuurunun veya harekatının serbestisini tamamen kaldıracak surette akıl hastalığına duçar olan kimseye ceza verilemez.

Bu raporda hastalık ve suçun içeriği gözönüne alınarak toplumun güvenliği açısından kişinin kontrole tutulup tutulmayacağı, tutulacaksa süre ve aralığı belirtilir."

Yani anlasılacağı gibi argoda deli anlamına gelen 46lıklar, kişinin ne suç islemis olursa olsun hiçbir cezai ehliyetinin bulunmadığını gösterir.

Ayrıca 46 rakamı bir insandaki ortalama kromozom sayısını gösterir. 2n=46

Ama biz ilk açıklamaya dikkat edelim.

As indicated in the 46th article in the Turkish Criminal Code, beings with extreme mental sicnesses are not to be treated by any law. This is why our clan is named "46's". Thanks to our clan leader "Kod-X" for honouring us with this tag.