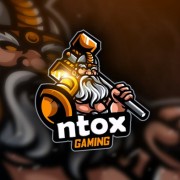 back
Welcome to Achelous Gaming ESL organisation page. We started playing online games in 2005 under the name QUNIX. Our first attempts as a team were in Call Of Duty. A short time after with the release of Call Of Duty 2, we mainly focused on the game and had some good results at online/lan events.

Over the years the group of player that created QUNIX now known as Achelous Gaming in 2005 still sticked together in games like Call Of Duty4, League Of Legends, KalOnline etc...

Now back in 2017 we will try to create a organisation focused on a few major games and compete in them as good as possible.

Team :

- Call of Duty 2
- League Of Legends
- Counter Strike : GO
- Overwatch
- Fifa

Facebook : https://www.facebook.com/AchelousGaming/
Twitter : https://twitter.com/ACHELOUSGAMING
Webpage : http://achelous-gaming.clansweb.si/

For more questions or information feel free to contact us at : gamingachelous@gmail.com

Best of luck in the battlefields.