Section closed!
The game is no longer available on ESL Play. If you want to play the game on ESL Play, please create a topic in the
General forum
.
AnyKey Pledge
Video games and esports should be welcoming and inclusive to all. We invite you to join us in creating a gaming ecosystem that includes all, no matter their shape, size, color, gender, background, disability, or beliefs.
Take the pledge!
PlayStation 4 tournaments
About Street Fighter V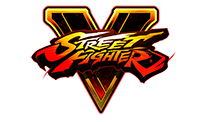 Street Fighter V carries on the side-scrolling fighting gameplay of its predecessors, in which two fighters use a variety of attacks and special abilities to knock out their opponent.. The game will feature 16 characters at launch, four of whom are new to the Street Fighter series. Following the game's launch, several additional characters will be developed and added to the game via regular updates, beginning with six characters currently planned to be released throughout 2016.