Quick Rules
Gateway: Europe
Category: Melee
Game Speed: Fastest
Turn Rate: 8 (can be increased if both players agree)
Custom Hotkeys: Enabled
Bracket format: Single Eliminaton
Series size: Best of Three (Bo3)
Locked Alliances: Yes
Maps: Outsider, Arcadia 2, Circuit Breaker, Fighting Spirit, Nostalgia, Python, New Bloody Ridge
Map Pack available Here
Map Pick: Veto ABAB ABC
Prize
| | |
| --- | --- |
| Piazzamento | Punti Italian Esports Open Qualifier |
| 1. | 75 |
| 2. | 55 |
| 3-4. | 35 |
| 5-8. | 20 |
| 9-16. | 10 |
| 17-32. | 5 |
| 33-64. | 3 |
Dopo le quattro cup di qualificazione,
la top 8 si qualifica per i Playoff
dove
il vincitore si aggiudicherà un viaggio tutto pagato per Lucca e un posto nel Torneo Principale!
Chat
Stai cercando i tuoi avversari o hai bisogno di aiuto?
Entra nei nostri canali di chat digitando il seguendo comando nella chat del gioco:
/join ESL
. Accedi al nostro
server discord
o apri un
support ticket
.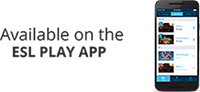 Help
Stai partecipando per la prima volta? Ecco alcune informazioni importanti:
Segui le istruzioni sulla destra per iscriverti e fare il check-in
Se il check-in è attivo, assicurati di effettuarlo in tempo
Attendi che il tuo primo match appaia nel box sulla destra
Contatta il tuo avversario e gioca il match
Inserisci il risultato e chiedi al tuo avversario di confermarlo
Attendi il tuo prossimo match
Hai ancora dei problemi/dubbi? Durante la Cup, utilizza la chat se disponibile, oppure contatta lo Staff.
Powered by

StarCraft®: Remastered is the copyrighted of Blizzard Entertainment, Inc.
©2017 Blizzard Entertainment, Inc. All rights reserved.