Quick Rules
General:
Default matchday: Wednesday, at 20:00 CEST
Game server: Europe
Team communication: ESL SC2 Discord Server
Default Battle.Net chat channel: ESLSC2TL

Game Settings:
Expansion: Legacy of the Void
Category: Melee
Match time: unlimited
Game Speed: Faster
Match:
Match format: BO7 All Kill (min 4, max 7 games 1x1 best of 1)
Lineup: all players of the team roster are allowed
First map: selected by vetting
Second map and next: looser pick from remaining map pool.
Report results: After the end of the match, teams need to upload replays, confirming the results of the games. Both teams are required to confirm the final score of the match.
Lineups are filled after the match.

Map Pool:
Acropolis, Cyber Forest, Kairos Junction, Kings Cove, New Repugnancy, Thunderbird, Turbo Cruise 84
Other:
"Barcode" nicknames of players is not allowed
During the match, players must have the clantag of the team they are playing for.
Streamers and observers: allowed by agreement of teams
Prize
| | |
| --- | --- |
| | The winner of the Autumn tournaments will receive the Autumn Award on his player or team profile! Furthermore the TOP 3 players/teams of each Autumn tournament are going to earn free ESL Premium months! |
Place
Premium & Award
1.
3 months Premium + Autumn Cup Award*
2.
2 months Premium**
3.
1 month Premium**
(*)
at least 16 Players/Teams
(**)
at least 8 Players/Teams
Chat
Looking for your opponents or need help?
Join our in-game chat channel through the commands:
/join ESL
. Access our
discord server
or open a
support ticket
.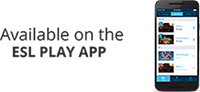 Help
Is this your first time? Here are the important steps:
Follow the instructions on the right to sign up
If check in is enabled, make sure to check in on time
Wait for your first match to show up on the right
Get in contact with your opponent and play the match
Enter the result and ask your opponent to confirm
Wait for your next match
Still need help? During the cup, use Discord chat if it is available, otherwise please contact support.
Match related issues must be handled via
match protest
.