StarCraft Global
Go4SC2 Europe July 2016 Finals: Qualified Players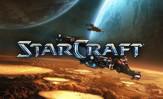 Announcing the players qualified for the ESL Go4SC2 Europe July 2016 finals featuring True, Snute, Bly, Kas and more fighting for €600 in prize money.
We are proud to present the sixteen players that qualified through the Go4SC2 Sunday & Thursday cups (
see ranking
).
Tuesday, 9th August 2016 at 19:00 CEST

Coverage:

ESL TV Poland -

TaKeTV -

magiKbaby -
Pughy -

VikingTV -

Maralekos
Qualify for next month's finals
by signing up for our cups every Thursday & Sunday on the
Go4SC2 Europe homepage.

Brackets will be HERE when the cup goes live!


Qualified players


Beastyqt


Bly


goblin


Guru


aX hinO


ImmortalPasT


Kas


KeeN


Lillekanin


PrimeLoT

Snute


souL


Strange


TAiLS


True


Wordix
Catch all the action live
Tuesday, 9th August 2016 at 19:00 CEST
Stay up to date, follow us!
Feedback
If you have any feedback - good or bad - about anything we are doing in StarCraft II then please let us know in the forum.


We are looking for staff!
Would you like to get involved with StarCraft 2 in the world's largest biggest and most important eSports league? Apply now!

Good luck, have fun,
Your ESL Staff
Sims
, Monday, 01/08/16 07:56

No comments yet.

Information:
info write comment not allowed