Archive ESL Europe Europe StarCraft II
New feature: Result from replay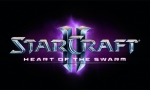 Several weeks ago Blizzard released the official s2protocol library that makes it possibly to reliably read data from StarCraft 2 replays. Building on that functionality has made it possible for us to release a new feature to make playing StarCraft 2 on the ESL easier: Result from replays!
For a long time is has been an unfortunate necessity that playing in cups especially, it is frustrating having to wait for your opponent to accept the result, or to have to upload a play and have an admin accept the result.
Today that changes with our newest feature, specially made for StarCraft 2: Result from replays!
Now after a match you can simply upload a replay using the big blue button on the match page, and if the replay is valid, the result will be instantly entered and accepted, and you can go on to playing your next match.
Thanks to Blizzard, StarCraft 2 on the ESL now joins several other games on the ESL that feature a technical "game integration" to playing on the ESL easier.
Stay up to date, follow us!
Feedback
If you have any feedback - bad or good - about anything we are doing in StarCraft II then please go ahead and post in the feedback topic in the forum.
We are looking for admins!
Would you like to help to run the Cups and Ladders at the ESL SC2 section? You know exactly what the SC2 community needs and you would love to be a dedicated admin? Then Apply now!
Good luck and have fun,
Your


Admin team


Information:
info write comment not allowed