Go4Splatoon2 Italy
Nintendo
, leader mondiale nell'intrattenimento interattivo, ed
ESL
, primo portale al mondo nel campo esport e tornei digitali, lanciano il campionato ufficiale 2018 per l'Italia su
Splatoon 2
: prendi parte alla più grande esperienza competitiva
Nintendo Switch
mai realizzata, alla portata di ogni giocatore!
A partire da maggio e per tutto l'anno, ogni
domenica
, alle
ore 16:00
, raduna il tuo team da 4 giocatori (o formane uno con i tuoi amici) e iscriviti ai tornei online.
Ogni torneo metterà in palio punti utili per qualificarsi alla finale mensile ed aggiudicarsi favolosi giochi e accessori
Nintendo Switch
!
Prima volta su ESL Play? Segui questa guida per iniziare
Finale mensile - Informazioni generali
La Finale mensile avrà luogo ogni inizio del mese con i migliori 8 team del mese precedente.
Entra nel ESL Video Network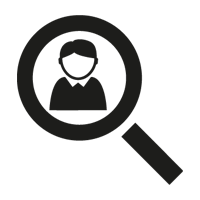 Sei un creatore di contenuti e sei alla ricerca di uno dei più grandi network del settore gaming? Smetti di cercare! Il nostro ESL Video Network aiuterà a portare la tua carriera nel mondo del gaming ad un livello superiore.
Hall of Fame
Powered by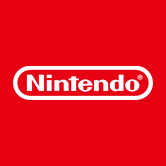 Nintendo Co.,Ltd di Kyoto, è il leader mondiale indiscusso nella creazione e nello sviluppo di intrattenimento interattivo. Ad oggi Nintendo produce e commercializza hardware e software per la sua console da casa Nintendo Switch™ e per la famiglia di console portatili Nintendo 3DS™. Dal 1983, anno di lancio del Nintendo Entertainment System™ Nintendo ha venduto più di 4,5 miliardi di videogiochi e più di 710 milioni di unità hardware in tutto il mondo, tra cui Nintendo Switch™ e console della famiglia Nintendo 3DS, che includono New Nintendo 3DS™, New Nintendo 3DS XL™, Nintendo 3DS, Nintendo 3DS XL™ e Nintendo 2DS, così come le console Nintendo DS™, Nintendo DSi™, Nintendo DSi XL™, Game Boy™, Game Boy Advance, Super NES™, Nintendo 64™, Nintendo GameCube™, Wii™ e Wii U™. Nintendo ha inoltre creato indiscusse icone come Mario™, Donkey Kong™, Metroid™, Zelda™ e Pokémon™, diventati ormai nomi conosciuti da tutti i fan dei videogiochi. La filiale italiana, con sede a Vimercate (Milano), è attiva dall'inizio del 2002. La filiale europea, Nintendo of Europe, con sede in Francoforte sul Meno (Germania) è attiva, invece, dal 1990 e funge da quartier generale per le operazioni Nintendo in Europa.