Counter-Strike Counter-Strike: Global Offensive
Open League Winter 2019 Sign Ups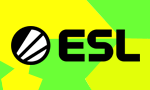 Are you ready for our Winter 2019 Season? We are excited to announce that sign ups are now available and the group stage will start soon! Join the oldest ESL Play tournament and compete for prestigious ESL Challenger League Slots. Do you think that you have what it takes to grow from zero to hero? If that's the case, then grab this opportunity and elbow your way towards ESL Pro League.
ESL CS Game Integration in the ESL Open League
The
ESL CS Game Integration
provides the easiest way to play a Counter-Strike tournament match. Just locate the appropriate matchpage and follow the steps on the matchsheet. First off, you need set your team as ready and then to start your mapveto. Once you voted the maps to play, a Counter-Strike server will be started for your match automatically. After that, just click on the "Connect with ESL Anticheat" button on the matchpage, ESL Anticheat will initialize and CS will connect to the gameserver.
What is the "ESL Open League"?
The ESL Open League is open to each and every CS:GO team, all you need to do to participate is sign up and play. It is your first step to begin your competitive career in CS:GO and this league will separate men from the boys. This league has been the starting point for many Pro teams in today's world scene and is the square 1 for building up a legacy for you and your team. Since we wanted to give an edge to new talents on the competitive scene and motivate them to step up their game, we decided to exclude teams and players that participate in ESEA Intermediate division or higher from Open League. Therefore, more chances for newcomers to develop their skills are now presented.
Open League Format
The format of the league consists of a group stage and playoffs. Group stage consists of groups of 6 teams per group and our priority is to create groups by country/region, e.g. the Polish teams can play against each other so as to have easier communication within the group stage.

The best 4 teams of each group will make it into the next round: ESL Open League Playoffs. The top teams of the ESL Open League Playoffs are qualified for the next season of the
ESL Challenger League
. In addition to the ESL Challenger League slots the winner of the ESL Open League will also get
3 months of Premium
and the best team is earning a seasonal award.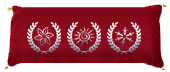 You can find more information about the league at the
ESL Open League portal
.
Schedule for the ESL Open League
Start date:
Wednesday, 25 September 2019 20:00 CEST
Check in time:
Friday, 20 September 2019 12:00 CEST
Late sign up:
Sunday, 22 September 2019 12:00 CEST
Check in/Late sign up ends:
Tuesday, 24 September 2019 12:00 CEST
Looking for team mates or a team?
Check out our
recruitment forum
to find team mates or a team to compete in the ESL Open League. If that is not enough you may join our Discord server and use our #esl-public-chat channels to share your thirst for glory within the CSGO community.
Community streamers
Are you interested in casting some games for your local community? Do you want to increase your team's reputation and show off to the public? Are you an amateur, semi-pro or pro caster that seeks some quality games to keep your viewers on alert? If this is you, then open a support ticket and our admin team will provide you GOTV access or make you a featured streamer for this Season of Open League!
Gaming Articles
Are you interested in writing articles for your blog/forum or for ESL Play? Feel free to submit your application to join the staff or open a support ticket asking more information regarding your team's game and we will provide every single piece of information you need!
For now we wish to every CS:GO team good luck and have fun competing in the ESL Open League, your first step into the ESL Pro League.
Discord

Pimmal
, Friday, 06/09/19 21:16

No comments yet.

Information:
info write comment not allowed