Quick Rules
Gamemode: Blasting
Rounds limit: 12
Change team: Apply
Map pool: Workshop, Desert Camp, Power Station, Peacehawk, Satellite, Ghost Town, Missle
Check the rules for allowed and banned items, weapons and equipment
Prize
Place
Go4 Points
Prize
1.
100
275 Euro
2.
60
125 Euro
3./4.
40
5x 5,000 SP
5x VIP (3 days)
5-8.
10
9-16.
5
17-32.
2
33-64.
1
This is an example of a bracket with 64 teams
Chat
Looking for your opponents or need help?
During the cup join
ESL S.K.I.L.L.
on Discord, use the
ESL Play App
to chat with your opponent or open a
support ticket
.
Match related issues must be handled via
match protest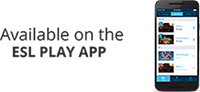 Help
Is this your first time? Here are the important steps:
Follow the instructions on the right to sign up and check in
If check in is enabled, make sure to check in on time
Wait for your first match to show up on the right
Get in contact with your opponent and play the match
Enter the result and ask your opponent to confirm
Wait for your next match
Still need help? During the cup, use chat if it is available, otherwise please contact support or have a look at the S.K.I.L.L. FAQ.
Powered by
With a portfolio of more than 20 titles and over 450 million registered players, Gameforge is the leading provider of free-to-play massively multiplayer online games (MMOs) in the western hemisphere. S.K.I.L.L. - Special Force 2 is the leading eSport game of the company and offers players cutting shooter action with many different game modes.