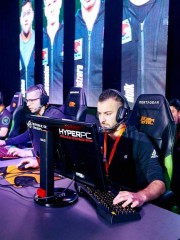 Contacts & Buddies

HOPE

Volpix03

stevelelel..
Apoq

yolown
Thedoc_tv
Name
Antonio Abruzzese
Nick
XaMpp
Member since
05/02/13
Age / Gender
25 Years / male
Nationality
 Italy
Territory, City
Italy, Manocalzati  

(83xxx)

Occupation
Impiegato - presso Ba.co Trans s.r.l
Main team
IndaFace!
Homepage
https://www.facebook.com/XaMpp
Im played for the team For The Win eSports Club a amazing team.  more...  
Level & Awards
Teams
Clubs
Recent matches
  CS:GO 1on1 HG Season Challenge Spring 2020 Cup #5 Europe
loss
alabama xxxxx 

0

Wednesday, 01/04/20 13:00
  CS:GO 1on1 Season Challenge Autumn 2019 AWP Cup #5 Europe
loss
K4N3T 

0

Wednesday, 23/10/19 13:50
win
L1nWolf 

+2

Wednesday, 23/10/19 13:21
win
(bye) 
Wednesday, 23/10/19 13:20
  CS:GO Open Ladder 1on1 AIM Handgun Europe
loss
teddy 

-5

Saturday, 10/08/19 09:20
loss
teddy 

-7

Saturday, 13/07/19 13:10
loss
Stallki 

-33

Monday, 08/07/19 16:00
win
Stallki 

+22

Sunday, 16/06/19 16:00
win
Stallki 

+15

Sunday, 19/05/19 14:30
win
Stallki 

+14

Friday, 10/05/19 12:00
Contact