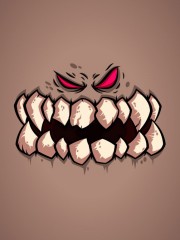 Contacts & Buddies

eXg I Devi..

Zellot
Veeno

Kivi
This player account is frozen and can not generate any 1on1 matches (challenge) or be generated (be challenged/Auto-challenger). Open 1on1 and 2on2 matches may be played, the player may however not compete in any other team matches. See below for details on the freeze.
Name
Lars-Hendrik Hirsch
Nick
AciD
Member since
08/05/08
Age / Gender
32 Years / male
Nationality
 Germany
Country, City
Germany, Berlin  

(12xxx)

Occupation
Service/Störungs Elektroniker
Employer / University / School
Kabel Deutschland
Main team
A-Team 2n2
Homepage
http://www.facebook.com/Krache..
Gesperrt für was bitte? Warum? Behindert? F*ck YoU!  more...  
Level & Awards
Clubs
lock
Recent matches
  Germany Uno (360) 1on1 Ladder
win
SunZ 

+24

Sunday, 04/03/12 11:00
0
loss
Black Star 

-32

Wednesday, 29/02/12 12:00
0
  Germany NHL Arcade (360) 1on1 Opening Cup
loss
DbpG Gangstabeans 

0

Wednesday, 29/02/12 13:00
0
win
(bye) 
Friday, 24/02/12 13:00
0
  Germany NHL Arcade (360) 1on1 Ladder
loss
4776035 

-21

Monday, 27/02/12 13:00
0
loss
6655151 

-20

Monday, 27/02/12 12:00
0
  Germany Uno (360) 1on1 Premium Cup Series #1
loss
4413162 

0

Thursday, 23/02/12 13:00
0
  Germany NHL Arcade (360) 1on1 Premium Cup Series #1
loss
Mad Magic 

0

Wednesday, 22/02/12 14:30
1
loss
4776035 

0

Wednesday, 22/02/12 14:00
0
win
4689689 

+2

Wednesday, 22/02/12 13:30
0
Contact