Rocket League Europe
ESL Go4 EU December Final Wrap-up!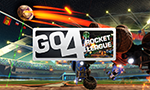 After an unfortunate delay due to server issues on Monday, the Go4 December Final definitely destroyed the predictions of team placements by most people.
Quarter Finals
Match 1: Crown & Jewels vs. Firewall
It's no surprise that the most dominant team in ESL would be in the top seed for this monthly final, Crown & Jewels have been virtually undefeated in the Go4 weeklies for the past few months. They would face the #8 seed, Firewall, whose performance in December was a major improvement over the previous months. Unfortunately for Firewall, they have been struggling as of late and this would continue in the match leading to Crown & Jewels sweeping the series 3-0.
Match 2: Supersonic Avengers vs. Galactic Lions
Each of these teams managed to secure their place in the monthly via one win in the Go4 weekly tournament with Galactic Lions winning Go4 #21 and Supersonic Avengers winning Go4 #22 despite not having their usual roster. Both were evenly matched, taking this series the full distance with Galactic Lions securing the final game and winning the series 3-2.
Match 3: Spectral vs. The 3 Musketeers
Over the past few months, whenever these teams had faced each other, The 3 Musketeers would always emerge victorious. However, Spectral's recent performances have shown that they have been improving significantly and they would definitely be looking to exact some revenge in this tournament. From a combination 3 Musketeers' self-admitted poor play and Spectral's new found team dynamics, Spectral would get their revenge, sweeping this series 3-0.
Match 4: Manteca_FC vs. Torched eSports
Manteca had very little problems securing a spot in the monthly final, being able to content with all the top teams in the Go4 cup, often taking those matches to the final game. Torched has been rather inconsistent in their placements, but their second place finish in Go4 #21 gave them the Go4 points they needed to make it through to the monthly finals. Neither team had faced each other in recent ESL Go4 cup history, and perhaps unfamiliarity with Manteca's play style lead Torched to be swept 3-0.
Semi Finals
Match 1: Crown & Jewels vs. Galactic Lions
Historically between these teams, Crown & Jewels would always win in a dominant fashion. However, Galactic Lions were in rare form for this tournament, playing well beyond their skill level shown in previous Go4 Cups. After a nail-biting overtime in game 5, Crown & Jewels would take advantage of a defensive mistake and go on to take this series 3-2. Despite the loss, Galactic Lions played amazingly and will most assuredly be dangerous competition in the future.
Match 2: Spectral vs. Manteca_FC
Another unfamiliar matchup, these teams had not played each other in recent Go4 cup history, and given each teams' performance in the previous round, this match was highly anticipated. Spectral's amazing teamwork and positioning would allow them to completely overwhelm Manteca and sweep this series 3-0.
3rd Place Decider: Galactic Lions vs. Manteca_FC
The last time these teams were pitted against each other, it was in the Go4 Cup #21 where Galactic Lions managed to score a game 5 overtime goal and eke out a win over Manteca. For this tournament, Galactic Lions would show just how much they had improved in the past month by defeating a team that they once played on even footing, at a dominating score of 4-1.
Final: Crown & Jewels vs. Spectral
This was the match that dedicated Rocket League fans were anticipating for the finals, given Spectral's recent performance against EU's top team, Flipsid3 Tactics, and Crown & Jewels' ever-dominant presence and consistent top tournament placements.
The series began with both teams on equal footing, where Paschy90 scouted a defensive hole in Spectral to score a quick overtime goal, taking the first game 4-3. The second game was much the same story until the last second where Spectral would score and take their own 4-3 victory. The evenly-matched back and forth would continue in game 3 with Crown & Jewels leading and this time, blocking the last second shot by Spectral to secure a 2-1 win. Spectal would not take this lightly, however, as they answered back with a one goal lead and secure a 4-3 win in game 4, tying the series. Game 5 would present some shifts in tactics for both teams, this would work to Crown & Jewels' benefit as they take a commanding 4-1 victory. Being on the cusp of elimination, Spectral would find their ground again claim a 3-1 win in the sixth game. The final game would once again have each team on equal footing until Crown & Jewels managed to get the go-ahead goal in the middle of the game and keep the lead securing a 2-1 victory.
Excellent play on both sides and this tournament would prove that Crown & Jewels' grip on the throne can slip away with Spectral and Galactic Lions proving to be dangerous opponents. Also to mention The 3 Musketeers, although they had not performed well this tournament, they have shown to be top contenders in the past and presumably in the future. 2016 is two weeks in now and the balance of power is shifting.
Post-match Interview With Crown & Jewels
As a new feature to the Go4 Monthly Final wrap-up, we will be meeting with the champions for a small post-match interview. NOTE: Edited for punctuation and structure, not content.
ESL:
What was your mindset going into the tournament?
Yeezy:
We were confident at the beginning, but then we had an technical issue during the tournament unfortunately.. so we couldn't communicate after the first round. It was really unfamiliar.
ESL:
Who were you expecting to play in the finals?
Yeezy:
We did expect Spectral, cause they had a brilliant performance against Flipsid3 in the RLC Pro League. And Mitztik fits also great in the team.
ESL:
What team gave you the most trouble and/or which ones did you anticipate would?
Yeezy:
Galactic Lions were unexpectedly awesome. It's definitely a team to watch :)
ESL:
Lastly: How did you manage to swing the odds in your favour during the finals considering Spectral was almost overwhelming you in the beginning of the series?
Paschy90:
We all did not have our best day, but from all our experience we got in our past tournaments, we still managed to win the finals.
ESL:
Any shoutouts or closing thoughts?
Yeezy:
Shoutout to CrS our Manager!
Paschy90:
To all of the members from C&J, especially CrS.
Coverage
Coverage of the tournament can be found on
Teknolink's channel
by
clicking here.

No comments yet.

Information:
info write comment not allowed