What is Go4R6?
The Go4R6 Cup Series has one cup on each week, where you can earn points to qualify for the Monthly Final. On every Sunday teams, who win at least one match, will receive points and the Top 4 Teams plus 4 random Teams win overall 57000 R6 Credits each week. In total we have an awesome amount of 285000 R6 Credits each month in total.
Monthly Finals Details
The Monthly Final will take place at the beginning of each month. The final will consist of eight teams who gathered the most points during the weekly cups. They will compete for a total prizes of
500$
.
History
The Go4R6 Series was started in February 2016
Monthly Rankings
Powered by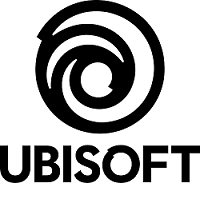 Ubisoft is a leading creator, publisher and distributor of interactive entertainment and services, with a rich portfolio of world-renowned brands. The teams throughout Ubisoft's worldwide network of studios and business offices are committed to delivering original and memorable gaming experiences across all popular platforms.
© 2016 Ubisoft Entertainment. All Rights Reserved. Tom Clancy's, Rainbow Six, the Soldier Icon, Ubi.com, Ubisoft, and the Ubisoft logo are trademarks of Ubisoft Entertainment in the US and/or other countries.