Pro League Q&A!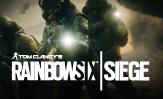 Its have been a week since the announcement of the amazing Rainbow Six Pro League. A lot of players and teams asked about the qualifiers and how they can participate in these qualifiers. To summarize all questions and answers there is now a forum thread where all questions concerning the Pro League will be answered.
Rainbow Six Pro League Q&A
How do I qualify to the Pro League?

You have to play in the first 3 Go4 Cups (#1, #2, #3) to get as many points as possible. The Top 8 from the Go4 Ranking will be invited to the Rainbow Six Pro League!

What can I win in the Go4 Cups as well?

Go4 Cups are your first steps to becoming more professional. Go4 Cups will be held throughout the year and in these cups you have the chance to earn experience and your chance to win €100 in EU every week. At the end of every month there will be a Monthly Final where the Top 8 Teams from each month clash against each other to win their share of additional €500 in EU.

Can I play with friends which are not in the country pool?

No it's not possible to play with players which are not in the respective country pool.


If you have more questions about Pro League don't hesitate to ask them
here
.

Social Media
Don't forget to follow us on Facebook and Twitter to be constantly updated on new cups as well as status updates regarding the new site and upcoming news!
We are hoping that you give us Feedback in our
forum
as well as if you search for a team or players you can open a topic there in the
recruitment
topic.


Information:
info write comment not allowed