O que é a Go4R6?
A Go4R6 é uma série de torneios semanais, onde você pode ganhar pontos para se qualificar para a Final Mensal. Em todos os domingos, as equipes que vencerem pelo menos uma partida receberão pontos e as 4 primeiras equipes e mais 4 equipes aleatórias ganharão 57 000 créditos R6 por semana. No total, temos uma incrível quantidade de 285 000 R6 créditos a cada mês!
Monthly Finals Details
The Monthly Final will take place at the beginning of each month. The final will consist of eight teams who gathered the most points during the weekly cups. They will compete for a total prizes of
57000 R6 Credits
.
Histórico
Organizado por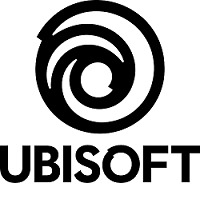 A Ubisoft é uma empresa líder na criação, publicação e distribuição de jogos para videogames e serviços de entretenimento interativo. A empresa oferece um amplo portfólio de marcas mundialmente conhecidas, como Assassin's Creed, Just Dance, Rayman, Watch_Dogs, Far Cry e a série de jogos Tom Clancy.
Os times da Ubisoft espalhados por estúdios e escritórios comerciais em todo o mundo trabalham para oferecer experiências de jogos originais e memoráveis em todas as plataformas disponíveis, incluindo consoles, celulares, tablets e PCs. No ano fiscal de 2014-2015, a Ubisoft gerou vendas globais de €1,463 bilhão. Mais informações em www.ubisoftgroup.com