Rule Update!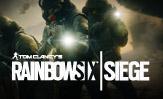 Today we announce the next important rule update, this is from now on active without exception! This time we are updating again the Player drop rule.
Player drops
If a player drops from the server during a match, the round will be played till the end. After that the player can rejoin on the server. The match is considered as being live when the first round is started. If the player can´t rejoin the server, the team must play with 4 players till the end. Minimum 4 players in a team must play the game till the end, if this is not possible then this will be counted as forfeit.
substitute with:
If a player drops from the server during a match, the round will continue uninterrupted until the end. After completion of the round, the player who disconnected is allowed to rejoin the server. The match is considered "live" when the first round has started. At least 4 players have to remain and the match has to be played until the Match end and a winner is decided. If this isn't possible due to connection issues, it will be considered as a forfeit in favor for the Team who is able to have all players on the server.

Every Team is allowed to rehost the server once in a match. If problems like this appear again, such as a Player dropping out when the Match has already been rehosted, the Team has to play the Match with the 4 remaining players, to its conclusion. Any abuse of this rule is considered to be deception and will result in penalization, up to and including disqualification of the Team.

If a Team leaves the server without informing the opponent and reaching an agreement with them, the team that left will forfeit that match. Each user is responsible for his/her own Hardware.

1st abuse: Punishment Deception 2/4 Penalty Points (Player/Team)
2nd abuse: Default loose and 2 weeks barrage (Player/Team)
ESL Xbox App

Social Media
Don't forget to follow us on Facebook and Twitter to be constantly updated on new cups as well as status updates regarding the new site and upcoming news! We are hoping that you give us Feedback in our
forum
as well as if you search for a team or players you can open a topic there in the
recruitment
section.
Force
, Friday, 16/09/16 09:49

No comments yet.

Information:
info write comment not allowed