What is Go4R6?
The Go4R6 Cup Series has one cup each week, where the winners can earn R6 credits, weekly cup charms and points to qualify for the Go4 Final. Two random teams will win a participation charm weekly. On every Tuesday teams who win at least one match, will receive points and the top 8 teams will fight it out in the Go4 Final.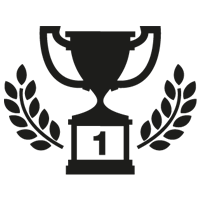 At the end of every month we reward the most active ladder player through the Most Matches Competition and it doesn't matter if you win or lose, if you are the most active player or team, you win one month
ESL Premium
!
You can join the competition by playing in our Go4 Series.
TBC
&
TBC
Sign Up on Mobile!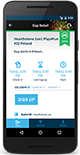 Play on the world's largest competitive gaming platform directly from your mobile device with the
ESL Play App
. Sign up for cups, get information about your matches and report your results! Don't hesitate to share your feedback with us.