Go4R6 (XBOX1) Italy powered by UBISOFT
I tornei Go4R6 approdano in Italia! Tutti i giocatori di RainbowSix, della piattaforma XBOX ONE, avranno la possibilità di partecipare ad una serie di tornei settimanali, che avranno luogo ogni sabato, a partire dal 20 Maggio, a partire dalle ore 15:00! In palio, ogni sabato ci saranno fantastici premi e i punti valevoli per la qualificazione alla finale mensile! I migliori 4 teams del mese giocheranno la finale mensile con in palio grandissimi premi.

Il team vincitore di ogni finale delle Go4R6 Xbox One riceverà ricchi premi targati Xbox.
Hall of Fame
Powered by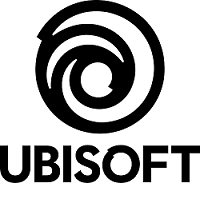 Ubisoft è un leader nello sviluppo, nella pubblicazione e nella distribuzione per l'intrattenimento videoludico, con un un ricco portfolio di brand famosi in tutto il mondo. I team presenti nella rete globale Ubisoft di studios e uffici commerciali sono devoti alla creazione di esperienze di gioco originali e memorabili attraverso tutte le popolari piattaforme di gioco.
© 2016 Ubisoft Entertainment. All Rights Reserved. Tom Clancy's, Rainbow Six, the Soldier Icon, Ubi.com, Ubisoft, and the Ubisoft logo are trademarks of Ubisoft Entertainment in the US and/or other countries.