Quick Rules
必須: ESL Wire & MOSS Anti-Cheat
ESL Wire Anticheat Guide
登録者4チーム以下:全試合Bo3
登録者4チーム以上:B01、決勝戦のみBo3
Match Settings:
Number of Bans: 4
Ban Timer: 30
Number of Rounds: 12
Attacker/Defender role swap: 6
Overtime: 3 Rounds
Overtime score difference: 2
Overtime role change: 1
Objective Rotation Parameter: 2
Objective Type Rotation: Rounds Played
Attacker Unique Spawn: On
6TH Pick Phase: On
6TH Pick Phase Timer: 20
Pick Phase Timer: 25
Damage handicap: 100
Friendly fire damage: 100
Injured: 20
Sprint: On
Lean: On
Death Replay: Off
マッププール: 銀行 国境 クラブハウス 海岸線 領事館 ヴィラ オレゴン
1月4日予選Day 1終了時に、勝ち残っているチームは出場選手全員分パスポートの写真を提出していただきます。 提出できない場合、次の順位に権利は渡されます。
Help
初めてのご利用ですか?下記が重要なステップとなります。
右記の説明に従って、サインアップおよびチェックインを行います。
チェックインが有効になっている場合は、必ず時間通りにチェックインしてください。
右側に最初のマッチが表示されるまで待機します。
対戦相手と連絡を取り、マッチを開始します。
結果を入力して、対戦相手に確定してもらいます。
次のマッチまで待機します。
さらなるサポートが必要ですか?本大会中は、利用できる場合はチャットを使用してください。または、サポートにお問い合わせください。
Powered by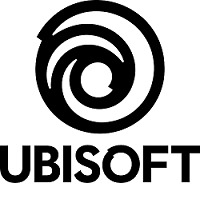 Ubisoft is a leading creator, publisher and distributor of interactive entertainment and services, with a rich portfolio of world-renowned brands. The teams throughout Ubisoft's worldwide network of studios and business offices are committed to delivering original and memorable gaming experiences across all popular platforms.
© 2016 Ubisoft Entertainment. All Rights Reserved. Tom Clancy's, Rainbow Six, the Soldier Icon, Ubi.com, Ubisoft, and the Ubisoft logo are trademarks of Ubisoft Entertainment in the US and/or other countries.