Quick Rules
How to pick/ban maps:
Mapvote System Tutorial
Requirements: ESL Wire & MOSS Anti-CheatHaving trouble? Check out our detailed
ESL Wire Anticheat Guide
This cup will round in a Bo1 single elimination format (grand final will be Bo1 and will be played to determine seeding).
The total amount of rounds are increased and the Attacker/Defender role swap is changed to 6. That means: Teams will start out as either attack or defense and will stick to the same side for the first six consecutive rounds. After that teams will switch sides. The first team to win 7 rounds will win the map. At a score of 6-6 there is an overtime with max. 3 rounds.
New Operators (Wind Bastion) and Lion are NOT allowed
The team that did NOT ban the last map will choose the starting side.
There is no limit to the number of shield operators that can be used.
Match Settings:
Number of Bans: 4
Ban Timer: 30
Number of Rounds: 12
Attacker/Defender role swap: 6
Overtime: 3 Rounds
Overtime score difference: 2
Overtime role change: 1
Objective Rotation Parameter: 2
Objective Type Rotation: Rounds Played
Attacker Unique Spawn: On
6TH Pick Phase: On
6TH Pick Phase Timer: 20
Pick Phase Timer: 25
Damage handicap: 100
Friendly fire damage: 100
Injured: 20
Sprint: On
Lean: On
Death Replay: Off
Standard ESL Mappool:
Bank
Border
Club House
Coastline
Consulate
Oregon
Villa
Prize
| | |
| --- | --- |
| Place | Placement Reward |
| 1. | The winning team will be invited to the Closed Qualifier starting on 15th December |
Help
初めてのご利用ですか?下記が重要なステップとなります。
右記の説明に従って、サインアップおよびチェックインを行います。
チェックインが有効になっている場合は、必ず時間通りにチェックインしてください。
右側に最初のマッチが表示されるまで待機します。
対戦相手と連絡を取り、マッチを開始します。
結果を入力して、対戦相手に確定してもらいます。
次のマッチまで待機します。
さらなるサポートが必要ですか?本大会中は、利用できる場合はチャットを使用してください。または、サポートにお問い合わせください。
Powered by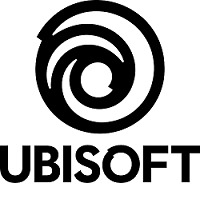 Ubisoft is a leading creator, publisher and distributor of interactive entertainment and services, with a rich portfolio of world-renowned brands. The teams throughout Ubisoft's worldwide network of studios and business offices are committed to delivering original and memorable gaming experiences across all popular platforms.
© 2016 Ubisoft Entertainment. All Rights Reserved. Tom Clancy's, Rainbow Six, the Soldier Icon, Ubi.com, Ubisoft, and the Ubisoft logo are trademarks of Ubisoft Entertainment in the US and/or other countries.