Six Masters 2020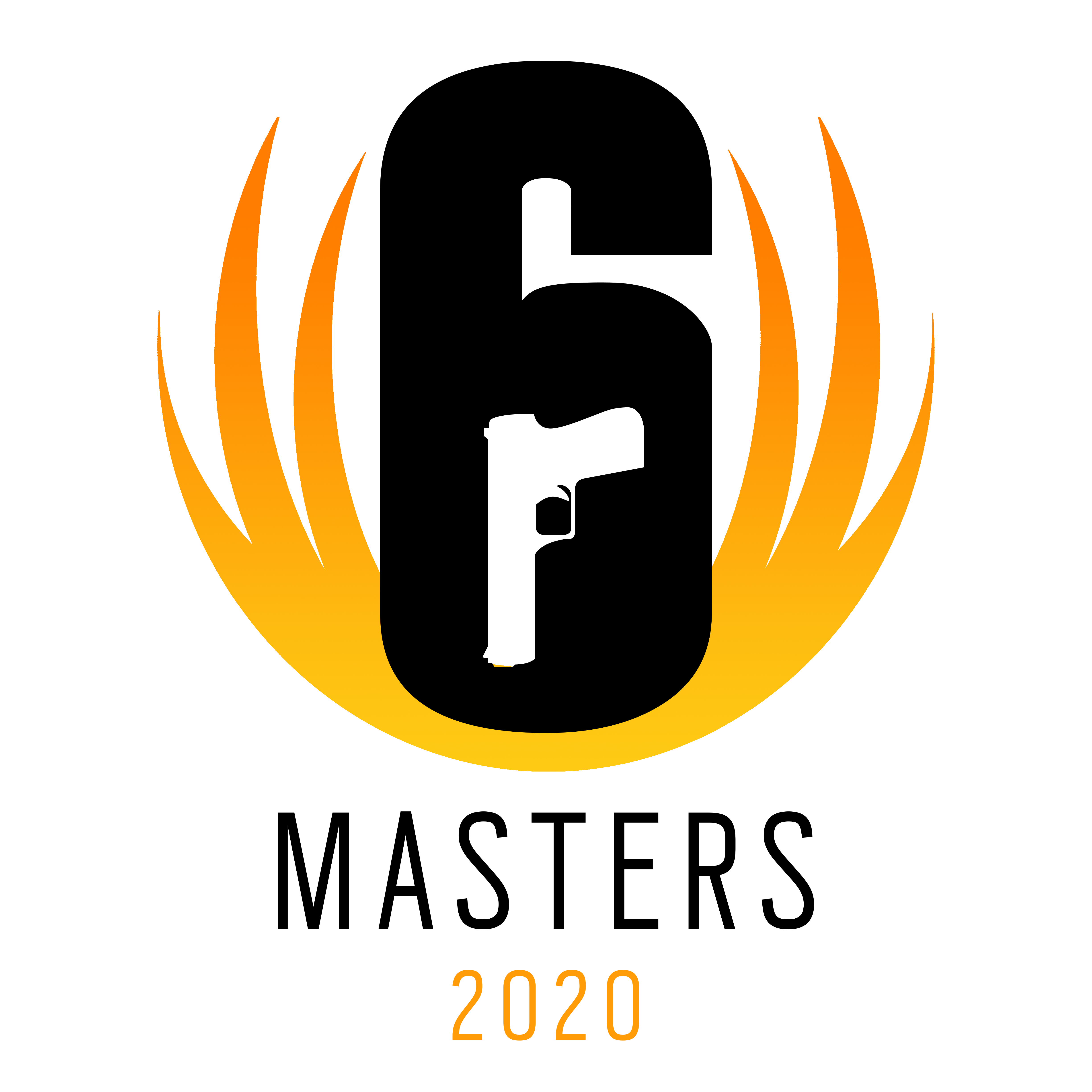 Boasting a massive prize pool of $50,000 AUD the 2020 Six Masters will see the top 8 teams in the region compete in an intense round robin, fighting to secure their spot to the finals. After the first stage, the top four teams will advance to the playoff!


For the first time ever, Six Masters will be broadcasted in its entirety on the main Rainbow 6 channel. Kicking off on Tuesday 28th April, you can catch all the action on twitch.tv/rainbow6
Standings
| Ranking | Team | Points | Wins | Losses |
| --- | --- | --- | --- | --- |
| 1 | Wildcard | 39 | 13 | 1 |
| 2 | Sinister | 30 | 10 | 4 |
| 3 | Okami LFO | 27 | 9 | 5 |
| 4 | Pittsburgh Knights | 18 | 6 | 8 |
| 5 | LFO | 18 | 6 | 8 |
| 6 | Team Ferox | 18 | 6 | 8 |
| 7 | Elevate | 15 | 5 | 9 |
| 8 | Kanga | 3 | 1 | 13 |
Progression
Open Qualifier
Teams fight in a fierce open cup to secure the only remaining spot
The winner enters Six Masters 2020 and joins the 7 invited teams
Groupstage
Each Team faces each otheronce within a Season
Playdays are every Tuesday & Wednesday starting from April 28th all the way through to June 10th
Top 4 advance to the Finals
Prizes
| | |
| --- | --- |
| Position | Prize |
| 1st | $15,000 |
| 2nd | $11,000 |
| 3rd | $8,000 |
| 4th | $6,000 |
| 5th | $4,000 |
| 6th | $3,000 |
| 7th | $2,000 |
| 8th | $1,000 |
Tournament Information
Format
All 8 teams will verse each other throughout the round robin season.
Each series is a Best of 2 where each map is worth 3 points. Maps cannot end in draws.
Map Veto System
The map veto is done once per series.
A coin flip is done to determine who is Team A and Team B.
Both teams ban one map each and then pick one map each. The team that didn't pick the map chooses starting sides. The team that did pick the map chooses starting Overtime sides.
Map Pool: Border, Coastline, Consulate, Club House, Kafe Dostoyevsky, Theme Park and Villa.