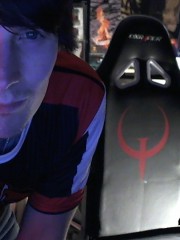 Contacts & Buddies
Ozmium
Bilka
Jaylelder1..

XRCN

SirLansela..
Cicos
This player account is frozen and can not generate any 1on1 matches (challenge) or be generated (be challenged/Auto-challenger). Open 1on1 and 2on2 matches may be played, the player may however not compete in any other team matches. See below for details on the freeze.
Name
Kenneth Spaziani
Nick
WinD
Member since
18/01/15
Age / Gender
30 Years / male
Nationality
 United States
Country, City
United States, Orange  

(06xxx)

Occupation
CEO of Accelerated Evolution
Employer / University / School
AEESPORTS
Main team
Accelerated Evolution
Homepage
http://www.acceleratedevolutio..
Level & Awards
Teams
Clubs
lock
Suspected Multiaccount

Open support ticket: https://play.eslgaming.com/support
Recent matches
  QC 1on1 Open Ladder North America
win
Kauan 

+4

Thursday, 15/08/19 05:16
win
dehumanizeration 

+4

Sunday, 11/08/19 00:15
win
Ozmium 

+4

Saturday, 10/08/19 05:10
win
Ozmium 

+5

Saturday, 03/08/19 00:11
win
Kauan 

+5

Monday, 29/07/19 04:43
win
Cip 

+5

Wednesday, 08/08/18 11:41
win
f0rceit 

+2

Thursday, 03/05/18 10:48
  Magic The Gathering Arena (PC) 1on1 Open Cup Summer 2019 Global
loss
wannabe 

0

Saturday, 03/08/19 12:00
1
  QC Duel Challenge Cup #6 North America
loss
dramiS 

0

Friday, 27/04/18 20:10
win
MinorThreat 

+2

Friday, 27/04/18 19:10
3
Contact