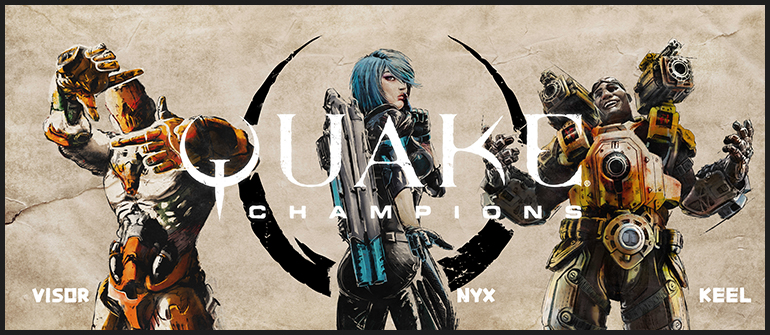 QuakeCon Open 2018 $200,000 Prize Pool
General
Registration for the QuakeCon Open is free and does not require a QuakeCon BYOC pass. All competitive matches will be played on dedicated tournament PCs.

Player Hotel/Venue
The Gaylord Texan Resort Hotel and Convention Center
1501 Gaylord Trail, Grapevine, TX 76051

Player Meeting
There will be a mandatory player meeting the morning of August 10th at 9:30 am CST in front of the esports stage.
Transportation Information
Each team/player needs to maintain responsibility in arriving on time to utilize their allotted warm up time before the set match time. The times provided need to be adhered to and may not be flexible unless previously approved. The venue is attached to the hotel so there will not be necessary travel arrangements to and from each.
Equipment To Bring
Players must provide their own peripherals.
Mouse, mousepad, keyboard, headset, and earbuds.
Earbuds with an included microphone ("3-Post"-style earbuds) may cause issues. ALL Player Earbuds should be 2-post, style.
For all matches happening on stage, a noise-canceling headset will be provided, to be worn over the player's earbuds. All non-stage practice areas will have the same PC and monitor setup to maintain a fair field of play.