Quick Rules
How to play:
Go to the forum board of the competition: CLICK HERE
Check the stage of the competition - If there are more than 24 participants, cup always starts from Qualifiers.
Check the group you are in.
Contact the host and start playing.
Structure & Sessions:
Car Class: Group A - Only FREE car
Conditions:
Weather Slots: Fixed Weather
Clear
Date Typ: Race Date
Starting Time: 13:00
Time Progression: Off
Restrictions:
Force Interior View: No
Force Manual Gears: No
Force Realistic Driving Aids: No
Force Default Setup: Yes
Allow ABS: Yes
Allow Stability Control: Yes
Allow Traction Control: Yes
Damage: Full Damage
Tire Wear: No
Fuel Usage: No
Auto Start Engine: Yes
Flags & Penalties: On
Tracks:
Qualifier and Semi-Final: Nürburgring GP - 3.19 miles - Qualifier 6 Laps, Semi-Final 8 Laps
Grand-Final: Nordschleife 12.94 miles - 20 minutes qualifying - 30 Minutes race
*The track will be selected every week by the community via a Poll in the
ESL ProjectCARS Forum
.
More information about Restrictions click on the Rules tab.
Prize
Weekly points and prize money distribution
| Place | Reward |
| --- | --- |
| 1. | 100 points + 50€ |
| 2. | 75 points |
| 3. | 60 points |
| 4. | 50 points |
| 5-8. | 30 points |
| 9-12. | 20 points |
| 13-24. | 10 points |
| 25-36. | 5 points |
| 37-48. | 3 points |
Help
Is this your first time? Here are the important steps:
Follow the instructions on the right to sign up
If check in is enabled, make sure to check in on time
Wait for your first match to show up on the right
Get in contact with your opponent and play the match
Enter the result and ask your opponent to confirm
Wait for your next match
Still need help? During the cup, use Discord chat if it is available, otherwise please contact support.
Match related issues must be handled via
match protest
.
Powered by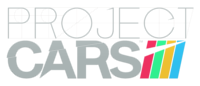 Project CARS is the most authentic, beautiful, intense, and technically-advanced racing game on the planet. Featuring world-class graphics and handling, a ground-breaking dynamic time of day & weather system, and deep tuning & pit stop functionality, Project CARS leaves the competition behind in the dust.
http://www.projectcarsgame.com