What is Go4ProjectCARS?
The European Go4ProjectCARS is a Cup Series, which consists of 4 or 5 weekly cups and a monthly final each month. The Cup Series is free and open to everyone and has a prize pool waiting for the best player. The weekly cups take place every Sunday and start at 19:00 CEST. All players earn ranking points to qualify for the Monthly Final and the winner of weekly cups will also receive an additional 50 EUR.
Track Vote
Every week the community can vote for the Go4ProjectCARS track. The vote will be closed on Thursday every week! You can vote
here.
Monthly Finals Details
The Monthly Final takes place on Wednesday of the second week of the next month. The final consists of the
twelve players
who gathered the most points during the weekly cups. These best Go4 players compete for an additional total prize pool of
150 EUR
.
History
The Go4ProjectCARS Series was started on the
4th of October 2015
. The first cup was played in the 1on1 format and had over 70 players that accepted the challenge to call themselves the first ProjectCARS Champion, but only one managed to win the
50€
prize money!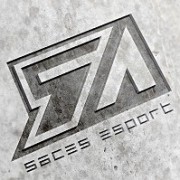 USSRxALeXeR
was the first player that showed everyone that he's one-hell-of-a-racer! He managed to get into the finals after scoring lap records one after another, without conceding any races to any of his opponents.
After such an impressive path, it almost felt like nothing stood between him and the
50€
prize money, his opponent being outplayed lap after lap on the Nordschleife track and in the end we've witnessed one of the first great races of the series!
Even though his path to the top is still an on-going process, USSRxALeXeR will remain in our history as the first player that won the first Go4ProjectCARS Cup!
You can see all the history of the Go4ProjectCARS Series in our monthly rankings below: