Premium Prizing
You now have better tournament prizes when you are a Premium member (in eligible tournaments)! Look into the box of your favourite tournaments and find how much you can win!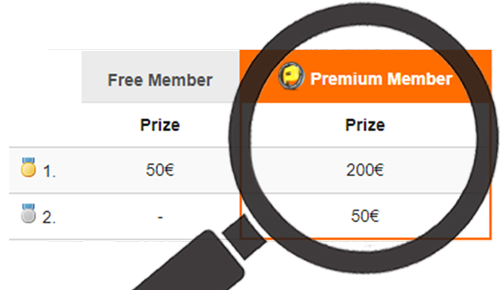 Some of the eligible tournaments:

CS:GO Challenger Series
Premium Prizing Conditions
Tournaments with premium prizing offer ESL Premium members better and more prizes than a free member would get when achieving the same result. Here are the regulations to be entitled to request the Premium prize:
Only players who have an active ESL Premium account BEFORE the tournament start are eligible to the Premium prizes of that tournament.
In team tournaments, ALL players participating in the tournament require to have a Premium account in order to be eligible to the Premium prizing.
Players can use the usual prize page redemption in order to request their premium prizing. Please specify that you are a Premium member and that you are entitled to the Premium prizing when opening the ticket/request.