Pogoń Szczecin mistrzem pierwszej edycji Ekstraklasa Games!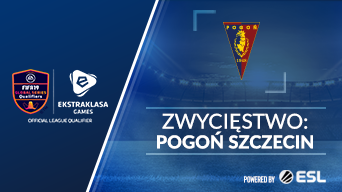 Pogoń Szczecin została pierwszym zwycięzcą Ekstraklasa Games – największego turnieju gry FIFA w Polsce! W niedzielnym finale "Portowcy" pokonali Legię Warszawa 3:2 (2:1 na Xbox One i 1:1 na PlayStation 4). Finały pierwszego sezonu Ekstraklasa Games odbyły się w niedzielę w studiu Polsat Games.
Po fazie grupowej, w półfinałach zmierzyły się
Legia Warszawa
z
Piastem Gliwice
oraz
Pogoń Szczecin
z
Zagłębiem Lubin
. W rywalizacji dwóch najlepszych drużyn piłkarskiej LOTTO Ekstraklasy, lepsza okazała się ekipa z Warszawy. Sroka i Miłosz nie dali szans drużynie z Gliwic (Seven i bartillosorc), wygrywając w dwumeczu 8:3 (5:2 na PS4, 3:1 na XO). Drugi półfinał zakończył się zwycięstwem "Portowców". Piko i mRN wygrali z Bartasem i Tomkiem 8:4 (4:1 na PS4, 4:3 na XO).
W meczu o trzecie miejsce Zagłębie minimalnie pokonało Piasta 2:1 (1:1 na XO, 1:0 na PS4). Wielki finał to już niesamowite emocje i decydujący gol w ostatniej chwili! Pogoń prowadziła już 2:0, ale Legia zdołała wyrównać. Wtedy popis dał Piko, który po zakończeniu meczu na Xbox One, strzelił rozstrzygającą bramkę na PlayStation 4 w doliczonym czasie gry!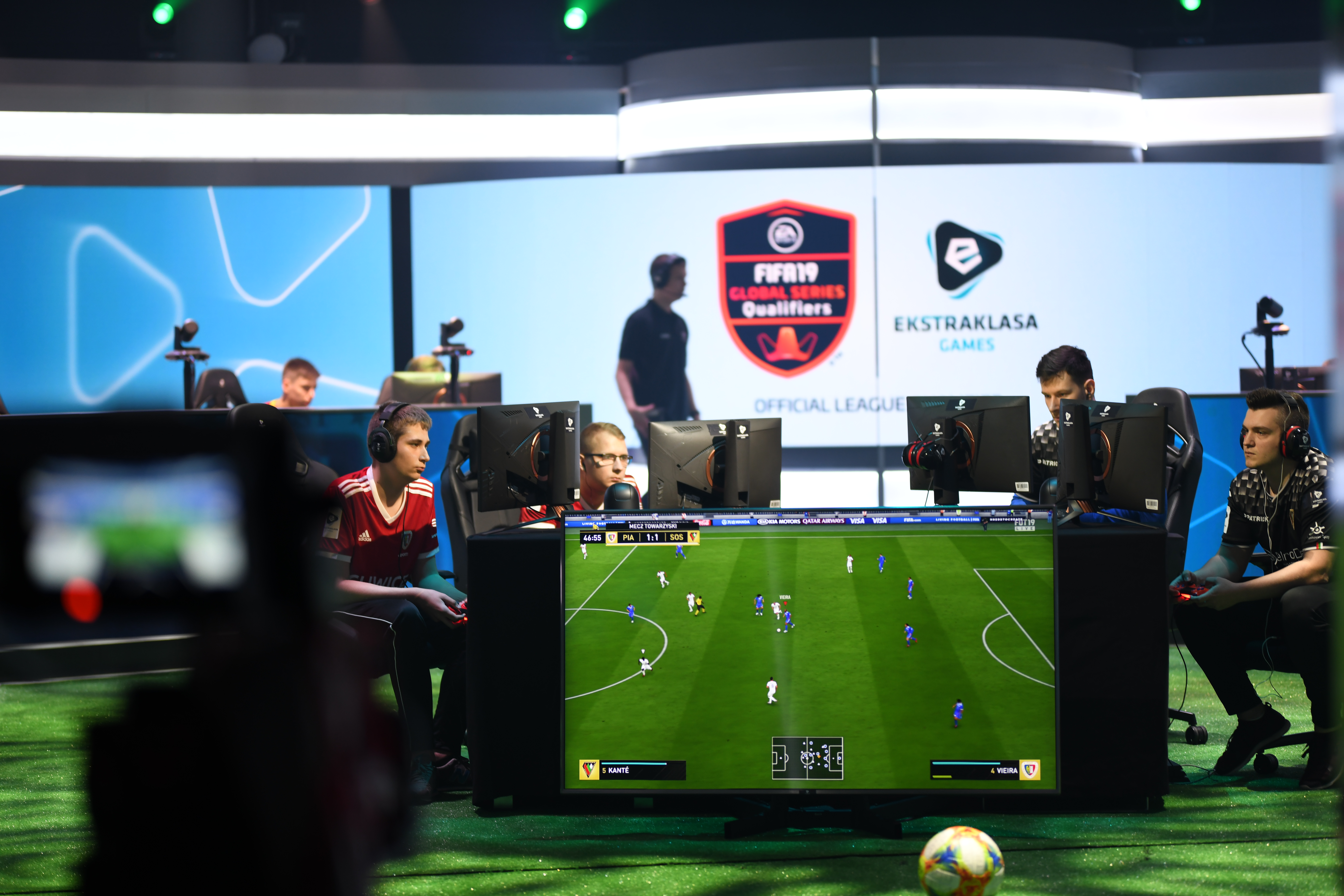 Zwycięzcy otrzymali 20 tys. złotych, a pula nagród dla pierwszej trójki wyniosła 35 tys. zł. Ich fundatorem jest firma Aztorin. Gracze rywalizowali nie tylko o nagrody finansowe, medale i puchary, ale też o punkty do globalnego rankingu
FIFA 19 Global Series
dostępnego na
fifa.gg
. Ekstraklasa Games ma status ligi partnerskiej EA SPORTS - Official League Qualifier. To największy polski turniej dający możliwość walki o punkty w rankingu FIFA 19 Global Series.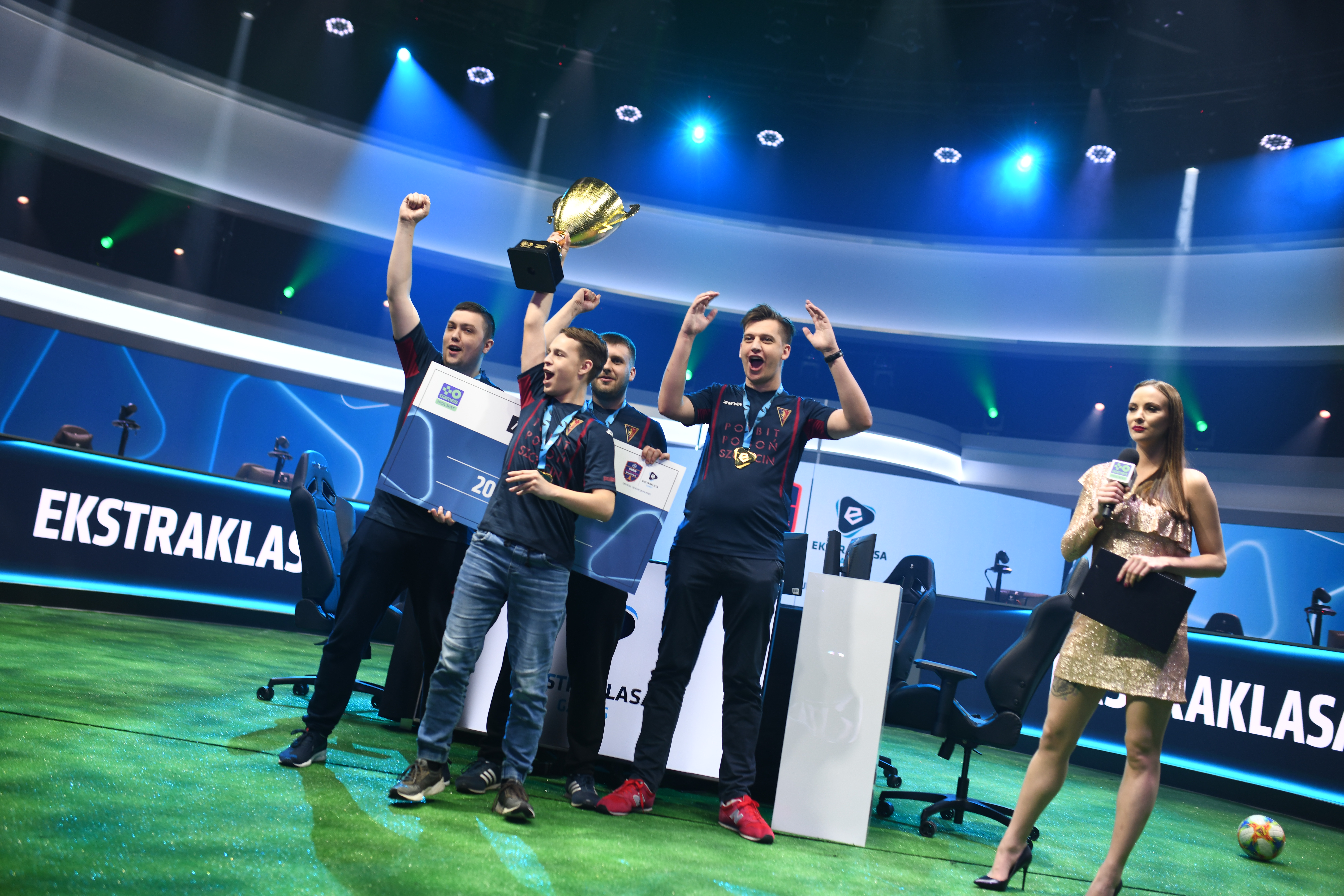 Ekstraklasa w marcu dołączyła do ekskluzywnego grona lig piłkarskich, które uruchomiły swoje rozgrywki esportowe. W przeszłości na tę drogę wkroczyły Premier League, Bundesliga, La Liga, Ligue 1, czy MLS. Rywalizacja ligowa w Ekstraklasa Games na obu konsolach, Xbox One i PlayStation 4, w FIFA 19 trwała ponad dwa miesiące, a wcześniej została poprzedzona dwutygodniowymi kwalifikacjami. Łącznie zawodnicy dokonali rekordowych 17 tysięcy rejestracji do kwalifikacji. Transmisje z turnieju można było śledzić w telewizji Polsat Games oraz na kanałach on-line:
Twitchu
,
YouTube
oraz
Facebooku
.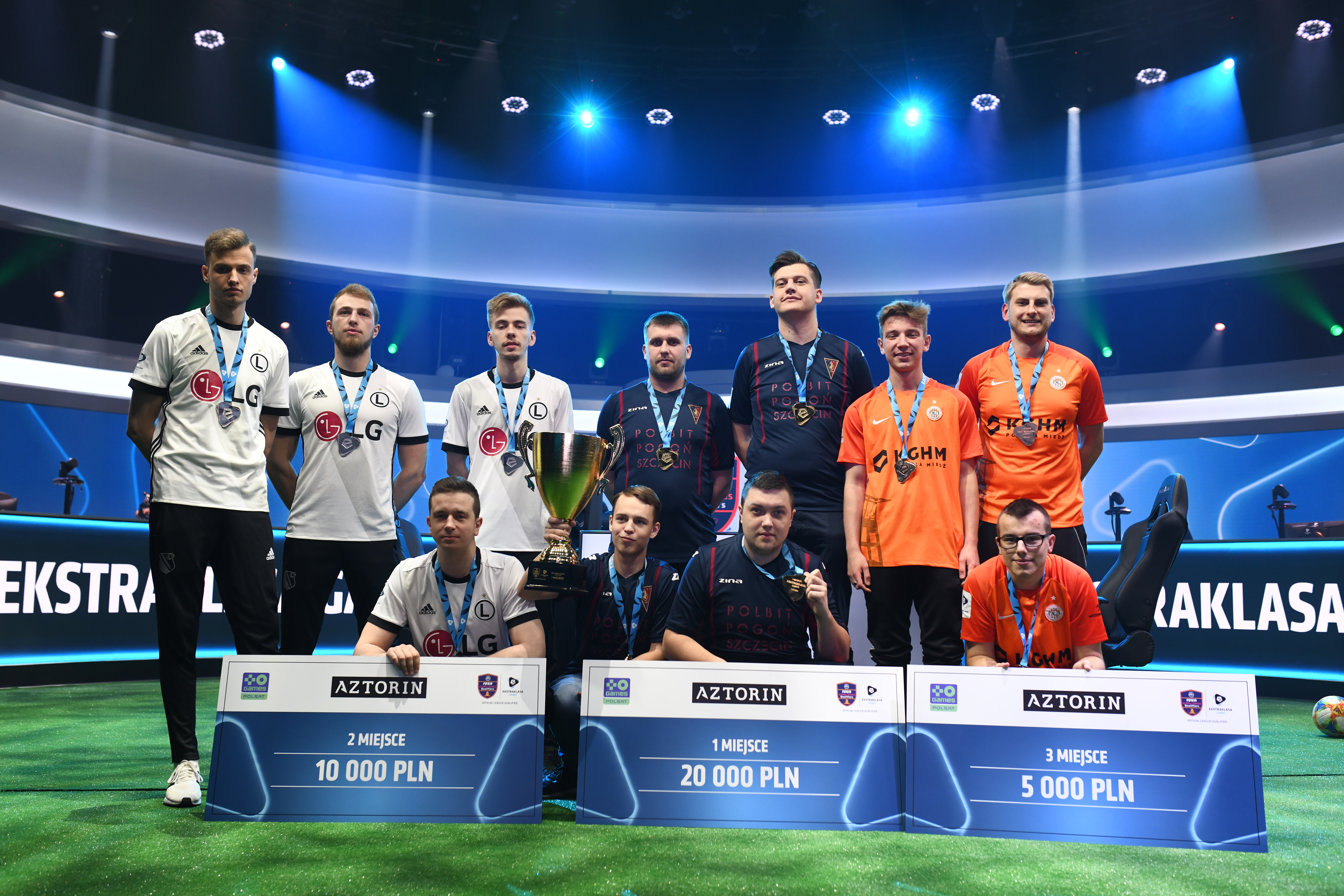 Information:
info write comment not allowed