PUBG DACH Portal
PUBG DACH bietet euch ein Squad Turnier jede Woche.
1 Cup jeden Samstag
Relegation nach der regulären Season
Samstags: Sammelt Ranking Punkte
Format
Die folgenden Termine stehen für die Tage, an denen die
ESL Meisterschaft Sommer 2019 PUBG Squad Open Relegation Qualifier
stattfinden. Aufgrund dieser Termine wird das Ranking geführt und für die Einladung in die Relegation am 03.09. und 05.09.2019 genutzt.
Relegation Qualifier
22.06.
29.06.
06.07.
13.07.
20.07.
27.07.
03.08.
10.08.
17.08.
Join the ESL Staff today!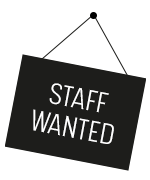 Support your community whilst earning incredible perks.
ESL Shop Discount
ESL Event Guest-list
ESL Job opportunities
Staff Bonus Rewards
and so much more!
Join the Staff!
(or pursue a career in esports)