ESL Consoles tournaments in January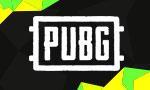 We are proud to announce that our Premiership Division will continue this month. Who will be one of the top teams in January? You decide! Sign up your team for our latest cups which will take place every sunday and collect points in each tournament. The top four teams from the Open Tournament of the entire month qualify for the Premiership Division.
The Premiership will start on sunday at 19:30 CET. There will be 3 matches played, which will be included in a monthly ranking as usual. In short: Whoever wins the most points after all four tournaments is the monthly champion.
Premiership Division January

PUBG consoles Tournaments!


(Check-in: 19:00 - 19:30 CET)


Sign up: Not possible/invite only
Date: Sunday
Time: 19:30CET
Mode: FFA
Mode: Squad
Meanwhile all other teams can continue to compete in our usual qualification cups. At the beginning of each month, the top four teams in the qualifying rounds will advance to the Premiership. On the other hand, the four PD teams with the fewest points have to leave the Premiership Division and can try to qualify again the following month.
Open Tournament Series January

PUBG consoles Tournaments!


(Check-in: 19:00 - 19:30 CET)
First come first serve.

Sign up: till 18:59CET
Date: Saturday
Time: 19:30CET
Mode: FFA
Mode: Squad
Open Tournament Series January
Premiership Division January
Prizes for Premiership Division Top3**
ESL Premium Account


1st Place:

4*30 days


2nd Place:

4*14 days


3rd Place:

4*7 days

Premiership Division
League Winner Award


**: Only if there are 10 or more contestants
Be part of the admin team
ESL PUBG team is actively looking for tournament administrators. If you love the game and would like to assist ESL in growing the PUBG scene, apply now and
submit your application
today! We are looking forward to working with you!
Tournament support
ESL admins are available to provide support to any tournament related enquiry. If you are encountering an issue during a tournament, please communicate on ESL PUBG Discord's #consoles-support channel for Europe tournament communication.
Social Media
Be sure to follow the ESL PUBG social media for future tournaments, news and more!

No comments yet.

Information:
info write comment not allowed