Tuesday, 12/01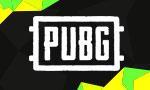 PlayerUnknowns Battlegrounds Europe
Teams were fighting for honor, prizes and delicious Chicken Dinners.
Today we present you the winners of December cup. Thanks to all teams who participated in this tournament. We hope you had lots of fun!
Tuesday, 05/01
ESL Play
Aż 8 bramek zobaczyć można było w pierwszych wirtualnych derbach Poznania. W 5. kolejce Ekstraklasa Games Pro odpowiednio 3:1 (PS4) i 1:3 (XB1) w starciu Warty z Lechem. Zadowoleni mogą być zarówno kibice "Zielonych", jak i sympatycy "Kolejorza". Jagiellonia Białystok niezmiennie przewodzi w ligowej tabeli. Po raz pierwszy jednak w tej edycji progracze "Dumy Podlasia" nie zdobyli kompletu punktów.
Monday, 04/01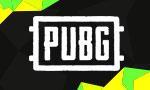 PlayerUnknowns Battlegrounds Europe
We are proud to announce that our Premiership Division will continue this month. Who will be one of the top teams in January? You decide! Sign up your team for our latest cups which will take place every sunday and collect points in each tournament. The top four teams from the Open Tournament of the entire month qualify for the Premiership Division.