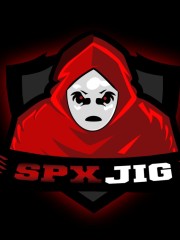 Contacts & Buddies

MAJ0EEE

EKO
Cart3R

AiM
v0id'Akain..

vnd
This player account is frozen and can not generate any 1on1 matches (challenge) or be generated (be challenged/Auto-challenger). Open 1on1 and 2on2 matches may be played, the player may however not compete in any other team matches. See below for details on the freeze.
Name
Florian 
Nick
Jig
Member since
15/12/15
Age / Gender
21 Years / male
Nationality
 Germany
Country, City
Germany, Bremerhaven  

(27xxx)

Occupation
Einzelhandelskaufmann
Employer / University / School
Woolworth GmbH
Main team
Flymingos RL
Homepage
https://www.twitch.tv/mrjigyt
🎮 Currently Playing 🎮
Aktiv Rocket League
Inaktiv Special Force 2
Inaktiv CS:GO  more...  
Level & Awards
Clubs
lock
| | |
| --- | --- |
| | Please contact the support |
Recent matches
  Rocket League Open Ladder 1on1 Europe
win
Kamikaze6992 

+18

Wednesday, 13/06/18 18:15
  ♕ PREMIUM ONLY ♕ 50€ S.K.I.L.L. 1on1 Cup #13 Europe
loss
meisterklimb 

0

Tuesday, 23/01/18 15:00
2
win
(bye) 
Tuesday, 23/01/18 14:00
  ♕ PREMIUM ONLY ♕ 100€ S.K.I.L.L. 1on1 Cup #12 Europe
loss
Unbreakable 

0

Tuesday, 19/12/17 14:00
4
  S.K.I.L.L.

| | | | |
| --- | --- | --- | --- |
| win | KliNch'  | Saturday, 19/08/17 13:30 | 2 |
| win | MOZZ  | Tuesday, 13/06/17 14:35 | 3 |
| loss | rush  | Wednesday, 24/05/17 16:10 | 2 |
| win | KliNch'  | Monday, 15/05/17 10:35 | 5 |
| win | pLaTiNsQuAd  | Sunday, 14/05/17 13:05 | 3 |
| win | mauadagames  | Monday, 24/04/17 09:40 | 2 |
Contact