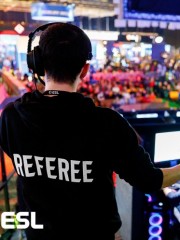 Contacts & Buddies

gvout
P3taByte

Cobra
Haron

Py8agoras
snoopyslas..
Name
George Sotirelis
Nick
Frixos
Member since
21/10/12
Age / Gender
23 Years / male
Nationality
 Greece
Country, City
Greece, Kavála  

(65xxx)

Occupation
Esports Freelancer
Employer / University / School
Electrical Engineering TEI of Kavala
Main team
ESL Greece
Homepage
https://www.linkedin.com/in/ge..
• Esports Freelancer and League Ops for esports events
• Esports is my passion.
• Work hard in silence. Let your success be the noise.

(Find more about me below)  more...  
Level & Awards
Teams
Clubs
Leagues & tournaments
Recent matches
  Intern

| | | | |
| --- | --- | --- | --- |
| loss | Pimmal  | Friday, 18/10/19 17:20 | |
| loss | LaplaceDC  | Friday, 18/10/19 16:30 | |
| loss | Ricsard  | Friday, 18/10/19 15:40 | |
| loss | Pimmal  | Friday, 18/10/19 14:50 | |
| loss | Pimmal  | Friday, 18/10/19 14:00 | |
  Intern

| | | | |
| --- | --- | --- | --- |
| win | foreo  | Tuesday, 13/08/19 18:00 | |
| loss | Mitsel  | Tuesday, 13/08/19 17:00 | |
| win | Meh  | Tuesday, 13/08/19 16:00 | |
| win | angeleyes  | Tuesday, 13/08/19 15:00 | |
| win | stan  | Tuesday, 13/08/19 14:00 | |
Visited Events
Contact