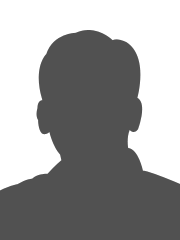 Contacts & Buddies

Portzk
delig1337

chilloucik
zysiu

BLADY

D A M I X
Name
ADRIAN EXECUTOR
Nick
razer
Member since
28/01/10
Age / Gender
30 Years / male
Nationality
 Poland
Territory, City
Poland, Częstochowa  

(42xxx)

Occupation
Bukmacher
Employer / University / School
TAK/NIE/NIE
Main team
BUKMACHERZY KING
Homepage
http://banid.pl/sprawdz?sid=0:..
Jeżeli tu wchodzisz to znaczy ze stawiałem ci zbyt duży opór Pozdrawiam! :)
Jeśli już mnie wyzwałeś w lidze to może się odezwij?
Versusowy 5KURW13L !!!
Never Give Up! Rządze w Chuj!
Level & Awards
Clubs
Recent matches
  PokerTH Summer League 2017 Global
loss
tores 

0

Sunday, 27/08/17 14:30
loss
sasha 

0

Sunday, 20/08/17 14:30
loss
aGa 

0

Sunday, 06/08/17 14:30
  PokerTH Spring League 2016 Europe
loss
agresya 

0

Sunday, 15/05/16 14:30
loss
insect 

0

Sunday, 08/05/16 14:30
loss
Terrex 

0

Sunday, 01/05/16 14:30
loss
LentejO 

0

Sunday, 24/04/16 14:30

draw

eM 

+1

Sunday, 17/04/16 14:30
  PokerTH 1on1 Winter League 2015

draw

5447622 

+1

Sunday, 14/02/16 14:30
loss
Sn4kE 

0

Sunday, 31/01/16 14:30
Contact