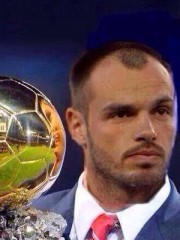 Contacts & Buddies
jNNs

Kata

sniTch

sunshine

Schwoaf Mo..
itscranK
Name
Bijan 
Nick
akafors
Member since
11/10/09
Age / Gender
28 Years / male
Nationality
 United States
Territory, City
Germany, Krefeld  

(47xxx)

Occupation
Student
Employer / University / School
assisted living
Main team
elements CS:GO
Homepage
--
currently playing cs:go with my team elements.

We're a group of 5 friends. We just wanna have fun and don't take shit too serious. take care  more...  
Level & Awards
Clubs
Recent matches
  CS:GO Open Ladder 1on1 AIM Europe
loss
Wiciv 

-13

Wednesday, 15/06/16 06:16
win
9230003 

+44

Sunday, 12/06/16 12:05
1
loss
10150633 

-15

Wednesday, 01/06/16 13:28
loss
Nisho 

-23

Friday, 22/04/16 18:45
loss
KUNZE 

-10

Monday, 21/03/16 06:33
loss
7866317 

-26

Monday, 21/03/16 06:23
loss
9795654 

-20

Tuesday, 02/02/16 10:58
  CS:GO Open Ladder 1on1 AIM Handgun Europe
loss
Kölsche 

-25

Friday, 05/02/16 10:34
loss
pase52 

-28

Thursday, 04/02/16 14:45
1
win
8903308 

+25

Thursday, 04/02/16 14:30
Contact