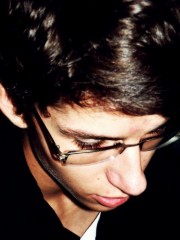 Contacts & Buddies
d e f
Chlup

Cryptic
Levak_Bob

the warrio..

nakels
Name
Vojta Polcar
Nick
Trapper
Member since
03/09/09
Age / Gender
- / male
Nationality
 Honduras
Country, City
Czech Republic, Hory  

(36xxx)

Occupation
Student
Employer / University / School
SŠ
Main team
Riders on the Strom majstřiii
Homepage
http://www.rots.own.cz/
Nejužitečnější hráč MČRVC KAŘEZ 2014
Čekal snad někdo něco jiného? :D
Tak se mi zdá, že tahle noc je krátká moc
a denní světlo, že se hrozně rychle blíží.
more...
Level & Awards
Clubs
Recent matches
  Vietcong Funmap 1on1 Ladder
loss
6529667 

-21

Saturday, 11/08/12 18:00
4
loss
3450224 

-1

Monday, 30/07/12 17:15
4
loss
thom 

-7

Wednesday, 25/07/12 09:00
4
win
Erzo 

+26

Monday, 23/07/12 17:00
4
  Vietcong 1on1 Ladder
loss
Eraser 

-15

Sunday, 05/08/12 10:00
4
loss
5534979 

-37

Wednesday, 01/08/12 15:00
4
win
6529667 

+14

Tuesday, 31/07/12 11:00
4
loss
4615809 

-12

Tuesday, 31/07/12 07:30
4
win
dev 爱生活 INS.ES 

+19

Tuesday, 24/07/12 16:25
6
loss
3450224 

-12

Tuesday, 24/07/12 07:40
4
Contact