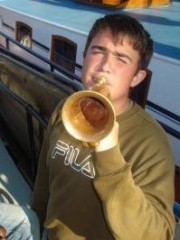 Contacts & Buddies

iNsaNe_oNE..
GIUSTO

STEVINHO
tamaaa

ahje wish ..

Deag_unLea..
Name
Andreas Mittelbach
Nick
Scofield
Member since
15/11/08
Age / Gender
27 Years / male
Nationality
 Germany
Country, City
Germany, Gemünden  

(35xxx)

Occupation
Fachinformatiker Systemintegration
Main team
--
Homepage
--
Trumpet Insult Counter: 39! Thanks fans <3
Be the change you want to see in the world!
Never Forget <3
Ich gewinne immer unverdient. Das tut mir leid!  more...  
Level & Awards
Teams
Clubs
Recent matches
  FIFA 16 (PS4) 1on1 Spring Cup #4 2016 Europe
loss
nRoDe1 

0

Wednesday, 25/05/16 15:00
win
SRSLY FCLeissring04 

+2

Wednesday, 25/05/16 14:30
win
(bye) 
Wednesday, 25/05/16 14:00
Visited Events
Contact