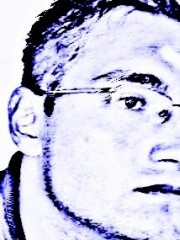 Contacts & Buddies
Triax.

deathX

Pussycat
This player account is frozen and can not generate any 1on1 matches (challenge) or be generated (be challenged/Auto-challenger). Open 1on1 and 2on2 matches may be played, the player may however not compete in any other team matches. See below for details on the freeze.
Name
Paul 
Nick
The_Silence
Member since
28/06/07
Age / Gender
- / male
Nationality
 Germany
Country, City
Germany, Kiel  

(24xxx)

Occupation
Handwerker
Employer / University / School
Geselle
Main team
--
Homepage
http://steamcommunity.com/id/B..
~> Auch stille Wasser sind nass....
~> Die Guten sterben immer zuerst. Man muss sich schämen, dass man noch lebt.
~> Treffen sich 2 Cheater: [Cheater#1]: "Hey ich hab weiße Wände!Hihi!"[Cheater#2]: "Welche Wände?"
~>Ich campe doch nicht!! Pffff, Neeeiiiiin!! Ich warte hier bloß nur...hrhrhr  more...  
Level & Awards
lock
| | |
| --- | --- |
| | Please contact the support |
Contact